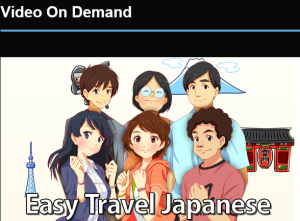 On this site you can watch episodes of "Easy Travel Japanese", aired on NHK WORLD-JAPAN TV, for free.
You can learn that "one phrase" that is useful for travelers in Japan.
This site is offered in 7 languages. (English, Chinese(simplified), Chinese(traditional), French, Indonesian, Thai, Vietnamese)
The phrases are simple, so travelers can easily use them.
The conversations come with scripts of each language.
Use it any time you like, on your smart phone.
How to...
"Easy Travel Japanese" is part of the NHK WORLD-JAPAN video content.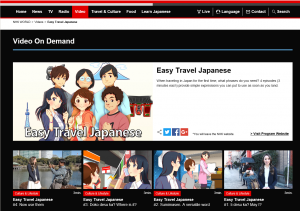 Choose the episode you want to watch and click it to play.
The program is made up of animation and live-action content to help you learn easy, helpful phrases in detail.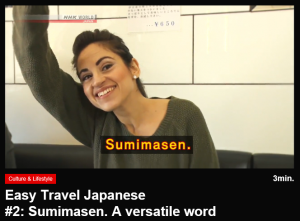 It carefully explains when to use the Japanese phrase with each scene.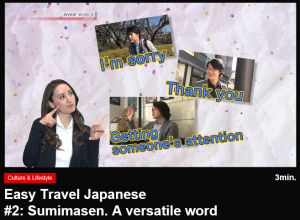 The Japanese recordings come with explanations and scripts of each language so don't worry if you are a beginner.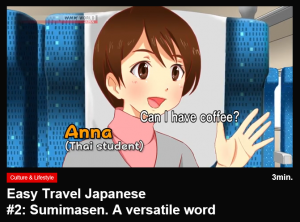 Each episode is only three minutes long, making it fun for travelers who are in Japan for the first time to learn, too.
It's smartphone compatible so you can use it when you want to, as often as you want to. How convenient!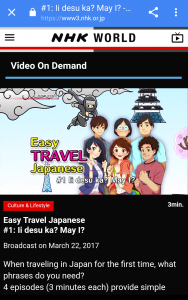 Enjoy your trip in Japan comfortably and smoothly with useful phrases.