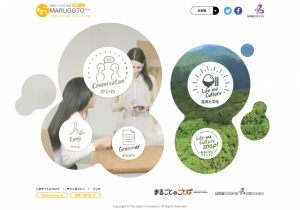 The new Elementary 2 (A2) site has joined the MARUGOTO Plus series of websites for learning the Japanese language and culture. You can enjoy learning with videos and quizzes on Japanese language and culture in line with the contents of the coursebook, MARUGOTO: Japanese Language and Culture, which conforms to the JF Standard for Japanese-Language Education.
Practice conversations as you enjoy watching TV dramas.
Check grammar usage and example sentences.
Check your understanding through various practice exercises.
Check the shape, meaning and stroke order of the kanji.
Check kanji words and reading through a quiz.
You can watch the videos that go with the "Life and Culture" theme for each topic.
How to...
On the TOP page, you'll see five content icons: Conversation, Grammar, Kanji, Life and Culture, and Life and Culture snap!.
Let's try clicking the Conversation icon.
Here, you can watch, listen, and learn as you enjoy the TV drama.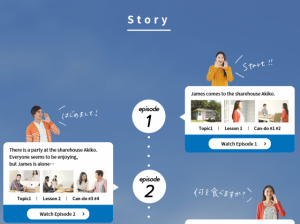 The videos have Japanese and English subtitles. You can even put ruby on the Japanese titles. You can choose to have the subtitles and/or ruby ON or OFF.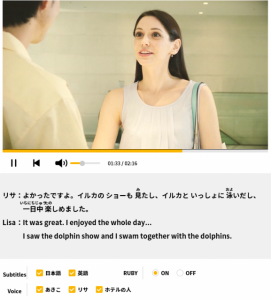 The Grammar section teaches usage with examples and has practice questions for you to check to see if you have learned it.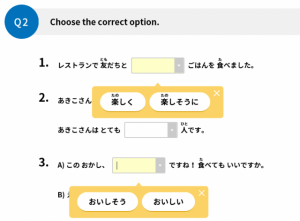 The Kanji section helps you to learn the kanji by topic.
You can listen to the readings and see the stroke order. Illustrations are also available to help you remember the kanji.
There are practice questions for you to check to see if you understand.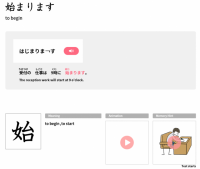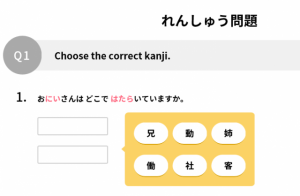 In the Life and Culture section, a cameraman living in Japan provides videos along the themes of Life and Culture in each topic.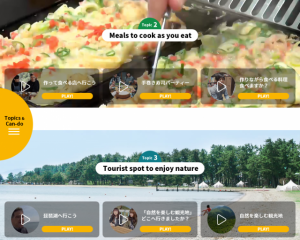 Choose whether you want subtitles or not. The subtitles come in Japanese and English.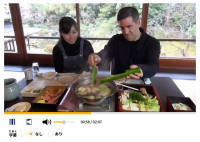 Life and Culture Snap! introduces life and culture in photos and easy Japanese.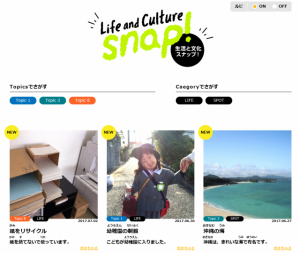 This site has a smartphone version, too.