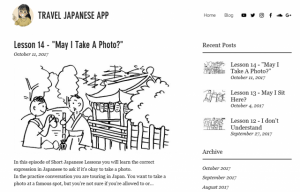 Learn useful Japanese phrases for travelers while watching free learning videos on this site.
Simple Japanese phrases are introduced, making it fun even if you've never studied Japanese before.
Learn as you watch free videos with every lesson.
Check the English commentary with the video.
Learn simple phrases that are commonly used in Japan.
How to...
The lessons are made up of illustrations, explanations of scenes where phrases are used, and learning videos.
Choose the lesson you're interested in learning and click Read More.
The video screen and lesson content are displayed.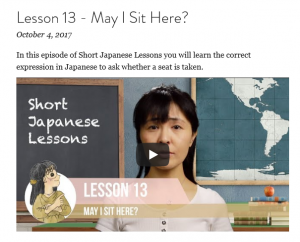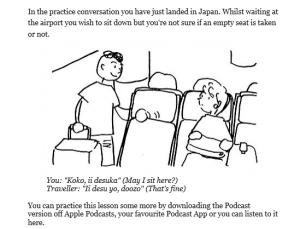 The commentary is all in English, so don't worry, if you're a beginner in Japanese.
Short phrases commonly used when traveling to Japan are introduced in each lesson.
You can easily fit it into your schedule, because the videos are only about three minutes long.

This site was recommended to us via the eな Information station.