This is a site where you can learn Japanese comprehensively with tremendous content and manage your learning progress with Kanshudo AI.
Recommended with Chrome.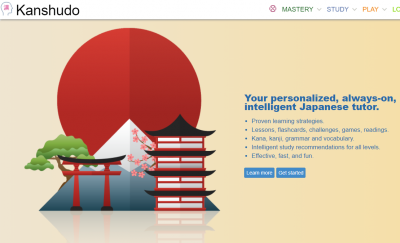 The abundant content will help you learn a lot.
You can comprehensively study Japanese while learning kanji, vocabulary, and grammar all at the same time.
It's set so that you can see your learning progress at a glance.
You can learn about Japan's history, culture, and geography, during your virtual travel of Japan.
You can use it as a dictionary, too.
You can make flashcards and practice a lot.
Please register (free of charge).
How to...
Select 'Get Started'.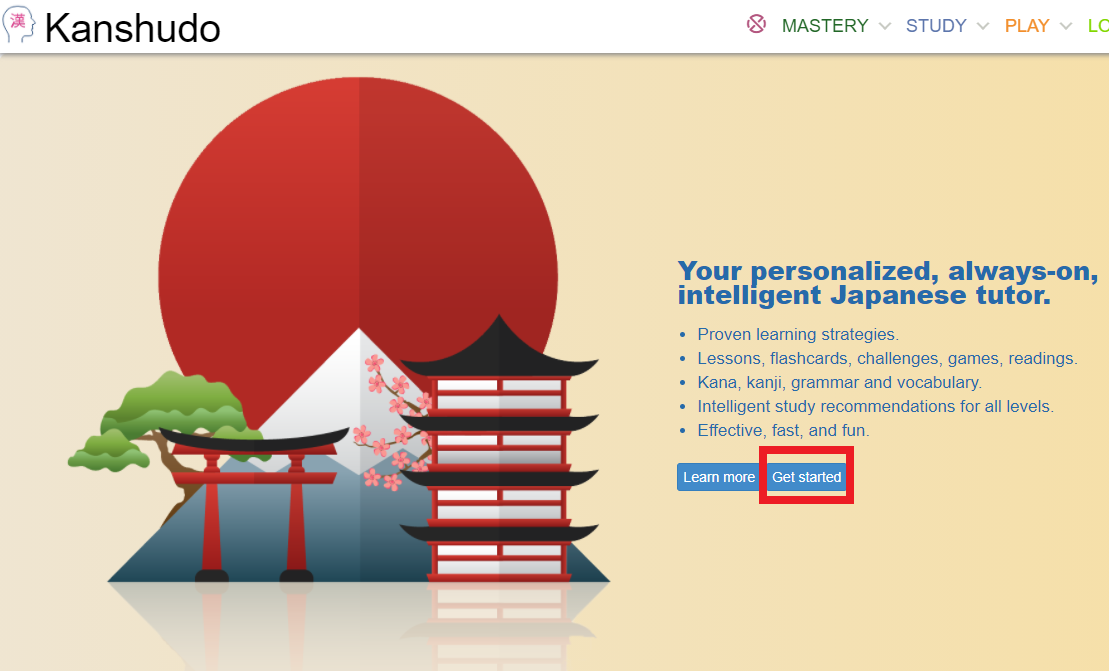 To register, set your email and password (free).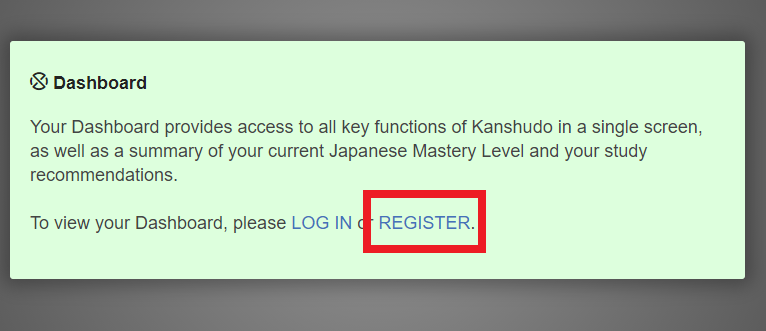 As soon as you log in, you will see a screen where you can track your progress.

You will see three learning styles at the top of the screen to help you briefly give you an idea of what to expect.




You will also see at the bottom of the screen that content is organized by category such as skills and search, so it might be a good idea to familiarize yourself with the three categories at the top of the screen and the entire screen before starting!

You can decide the level of difficulty on games and quizzes.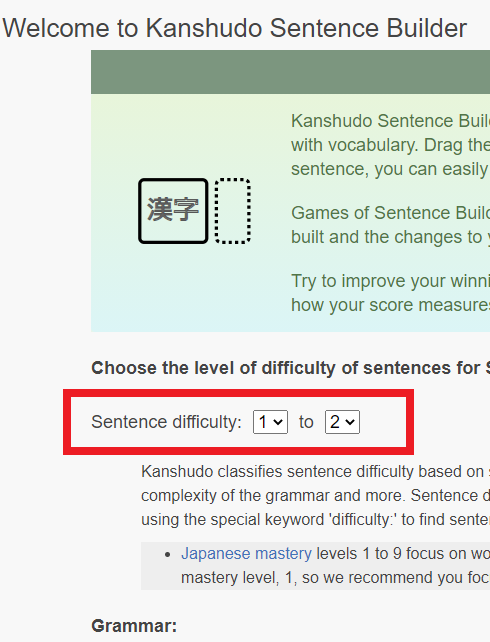 The kanji search function in 'SEARCH' is also useful as a dictionary.
You can learn the meaning of the kanji and its details when dividing it by radical.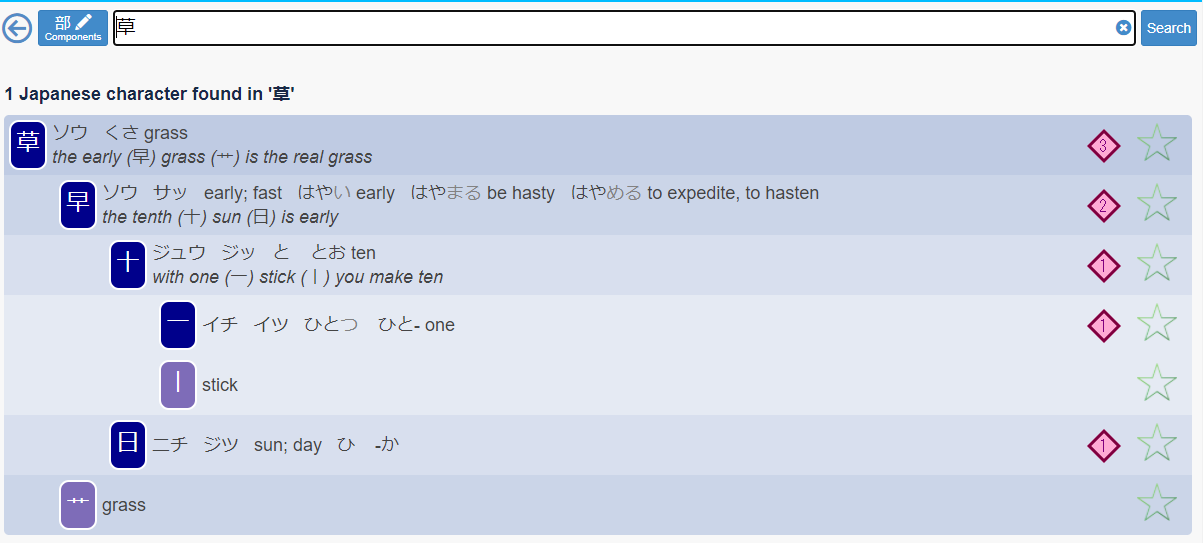 For more about Japanese grammar, use the 'GRAMMAR LIBRARY'.
Very useful for first-time learners and people who want to review because it covers particles, greetings, verb conjugations, adjectives, and more.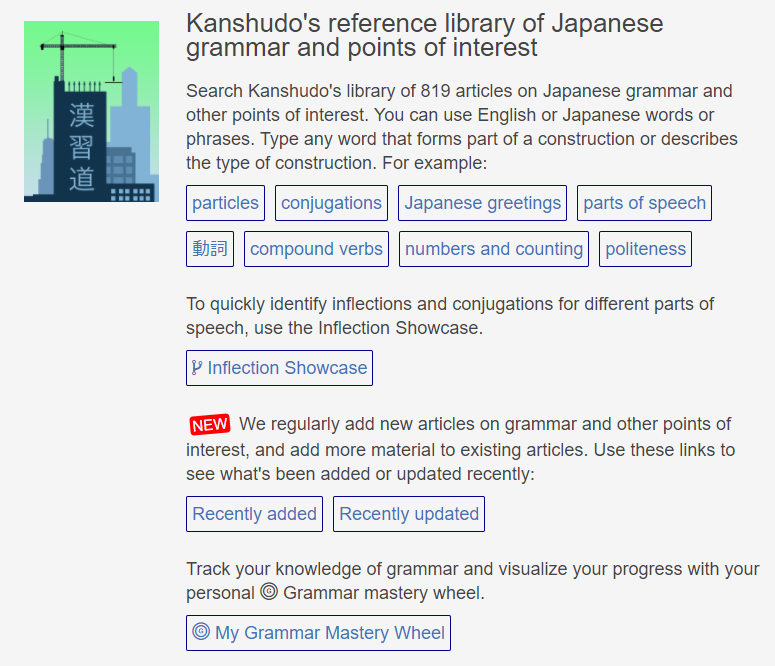 You can customize flashcards to help you remember vocabulary and kanji.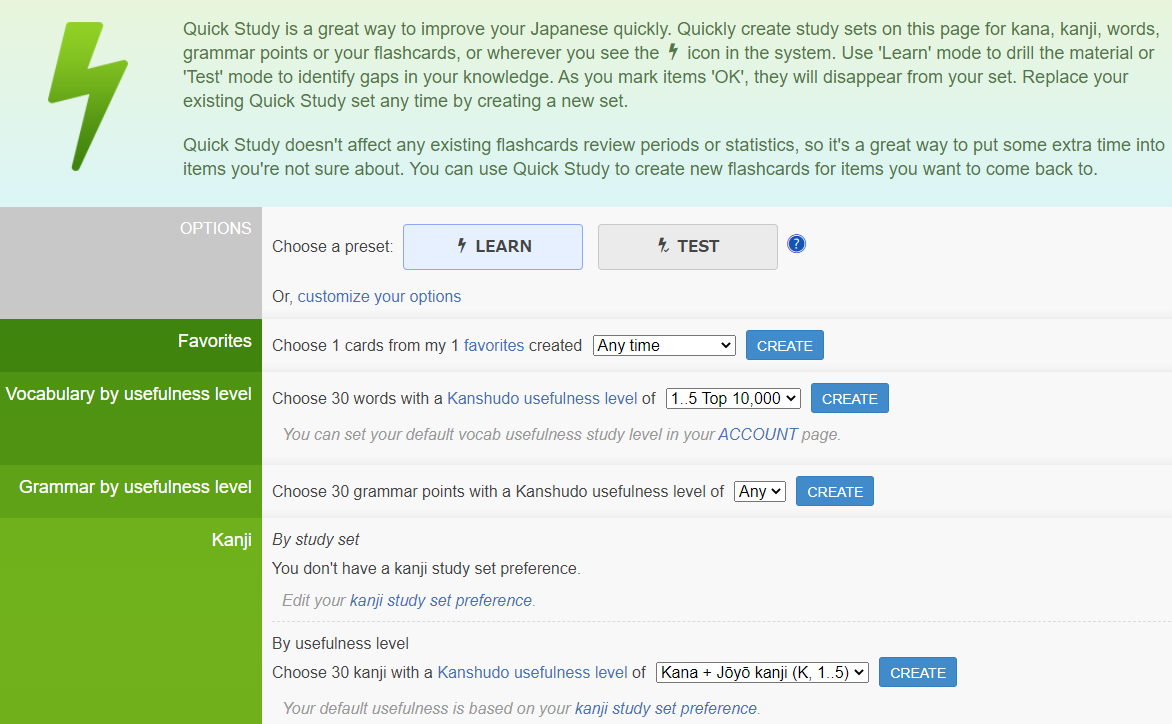 You can also find reading comprehension and information about geography and culture.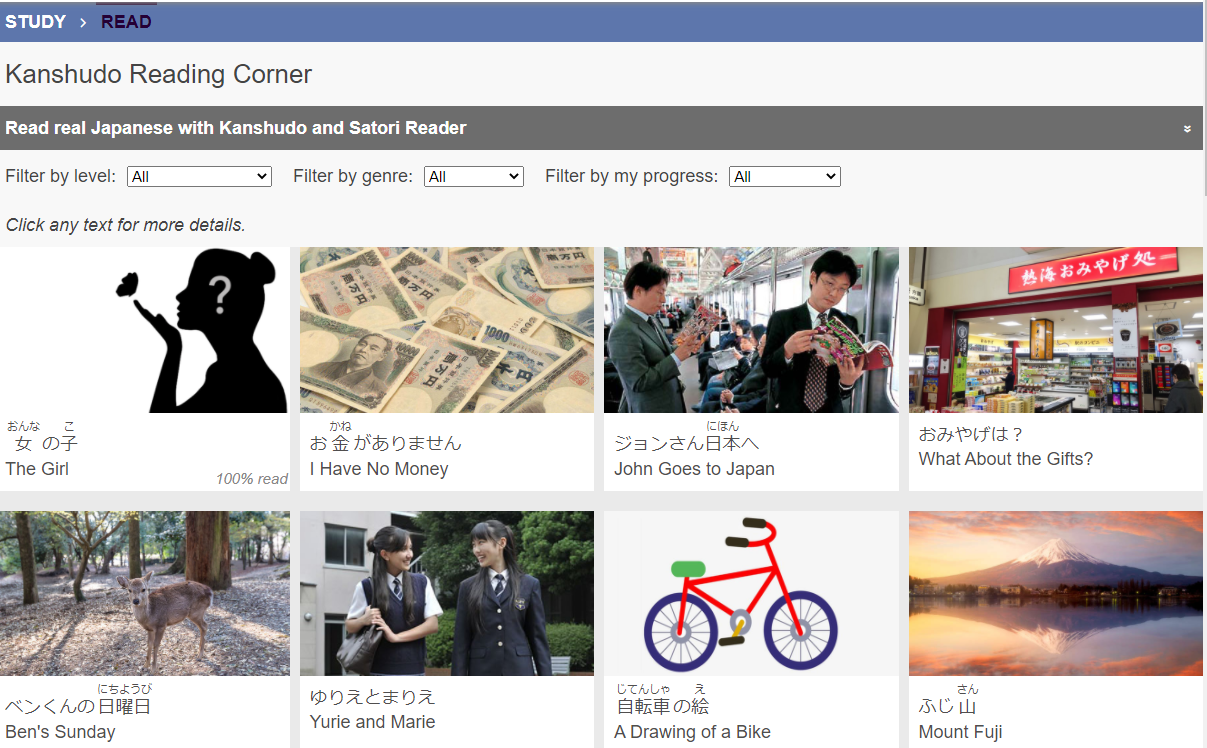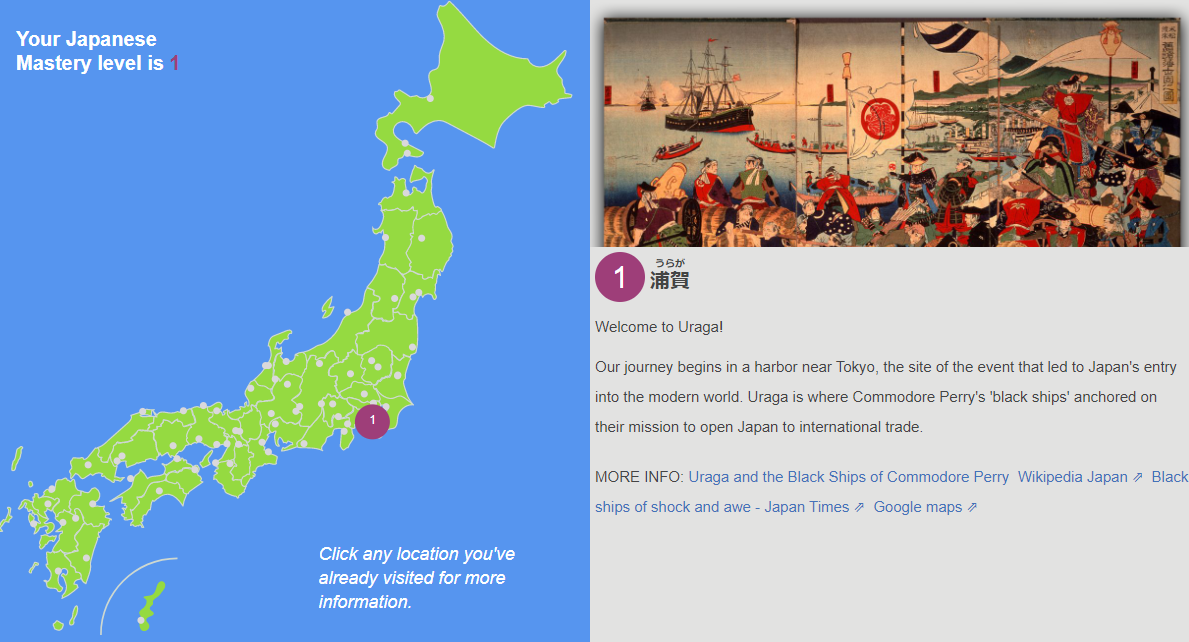 Be creative and combine the abundant variety of learning contents and tools, and discover the study method that suits you best.