This is a site to browse information and reviews on Japanese movies, TV dramas, and anime useful for learning Japanese, recommended by teachers and learners who have actually seen them. Users can exchange comments and information, too.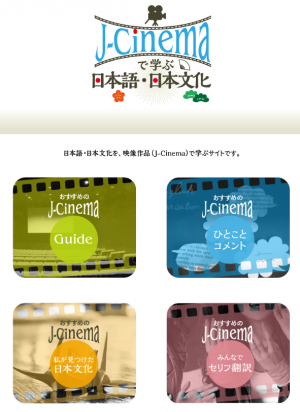 Users (teachers and learners of Japanese) can post information about movies and dramas that they find interesting and communicate through comments.
You can see lines from the shows that were interesting or impressive, translated into your own language. Translations suggested by other users can be added, too.
When people with common interests interact, you can see differences between characteristics of other languages and those of Japanese.
Anyone can use and browse through the site for free.
User registration is required.
Recommended for Japanese movie, drama, and anime fans.
Japanese only.
The site content has increased and is now compatible with multiple devices such as smartphones.
How to...
Top page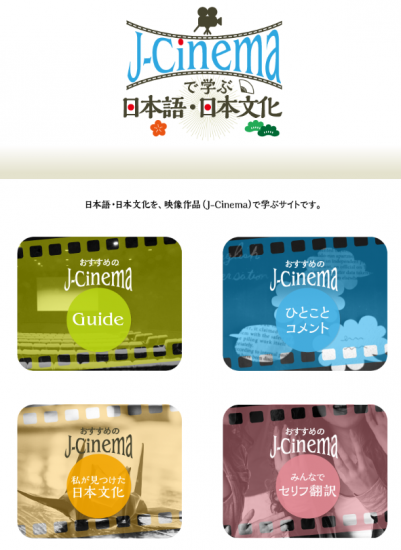 Please register to use.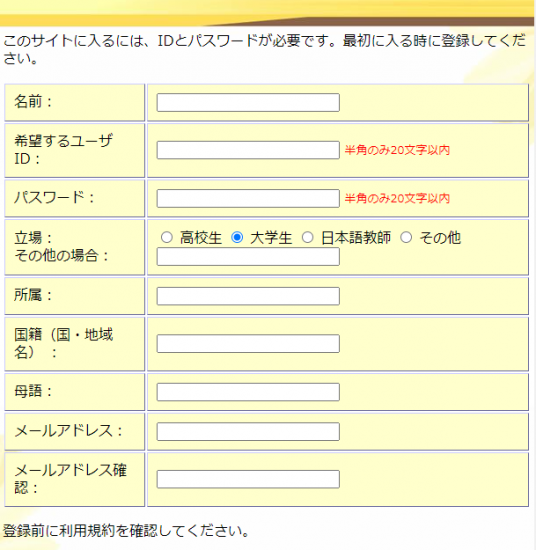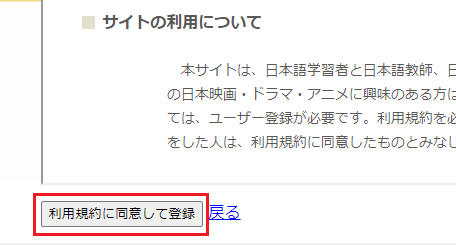 It is only in Japanese, so if you have trouble understanding, use a pop-up dictionary for example, to help you make your entries.
After you have entered everything, click 利用規約に同意して登録 (Agree with terms of use and register) shown in the red box.
There are four sections.
Recommended J-Cinema: Guide
Recommended J-Cinema: Comments
Recommended J-Cinema: Japanese Culture I Discovered
Recommended J-Cinema: Translating the Lines Together
Log into any section to browse a list of posts and registered works.
Let's take a look at Recommended J-Cinema Comments, for example.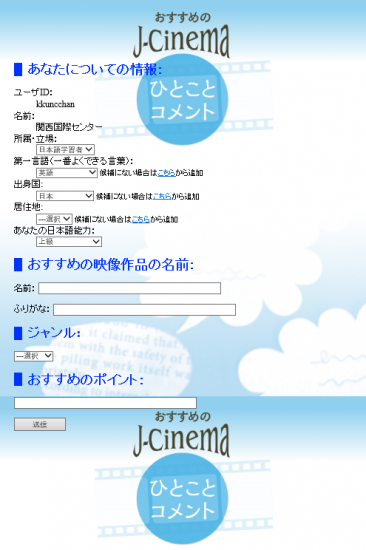 Click 登録済の作品一覧 (List of registered works) to see the works registered by other users, along with their comments.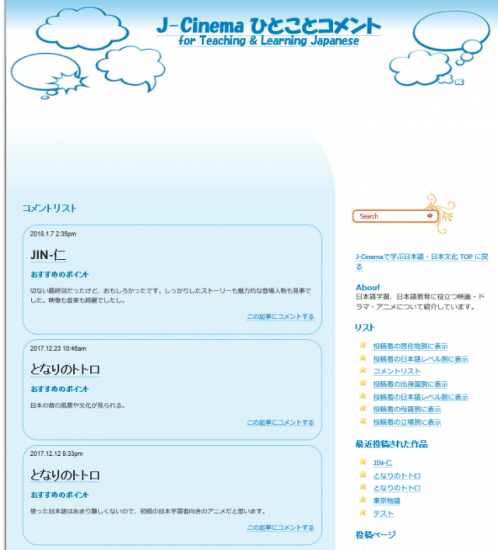 When you click 登録済の作品一覧 in Recommended J-Cinema Guide, you will see a list of registered works in Japanese alphabetical order.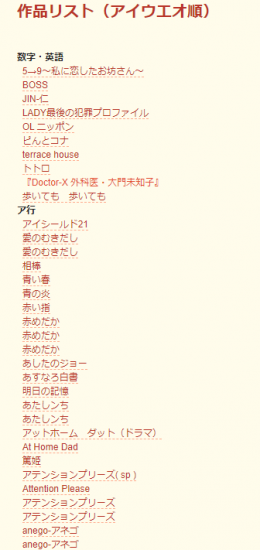 From the list, we'll take a look at Aka Medaka.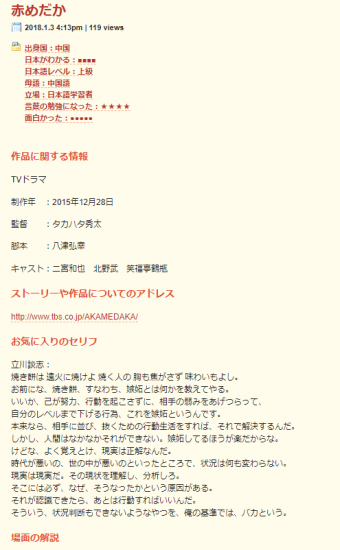 You can also see information about other registered users (nationality, Japanese level, language, reviews, etc.), which might motivate you to see works.
You'll also find URL information on sites related to the works, as well as favorite lines, scene commentaries, recommended points and more, written by other registered users.
It's all in Japanese, so you can practice your reading.
There are endless possibilities of use for this site, like posting in Japanese Culture I Discovered, when you feel something particularly Japanese, or sharing your own translations and reading the ones that others posted in Translating the Lines Together.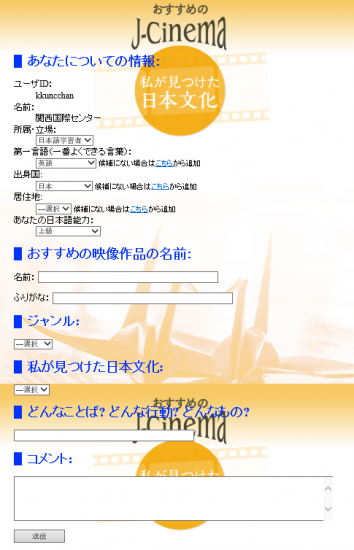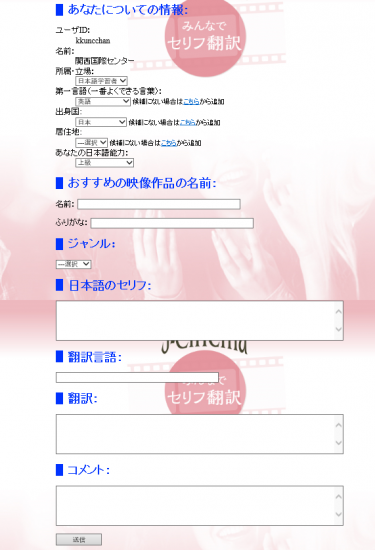 This site was recommended to us via the eな Information station.