This is a site for learners of Japanese to enjoy graded readers designed so that you can read lots, for free.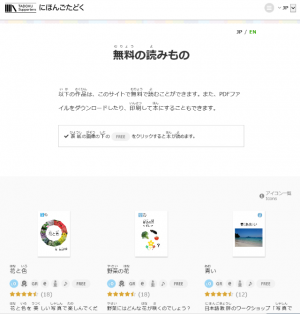 Levels are from 0 to 5 (for grade levels, see https://tadoku.org/japanese/levels/).
The kanji have furigana so there's no worry about not being able to read them.
There are pictures, photos, and audio, too.
You can PDF-download pages or print them out.
The site is very simple and easy to use.
How to...
Go to the 無料の読み物 (Free Books) page to see the list of readers.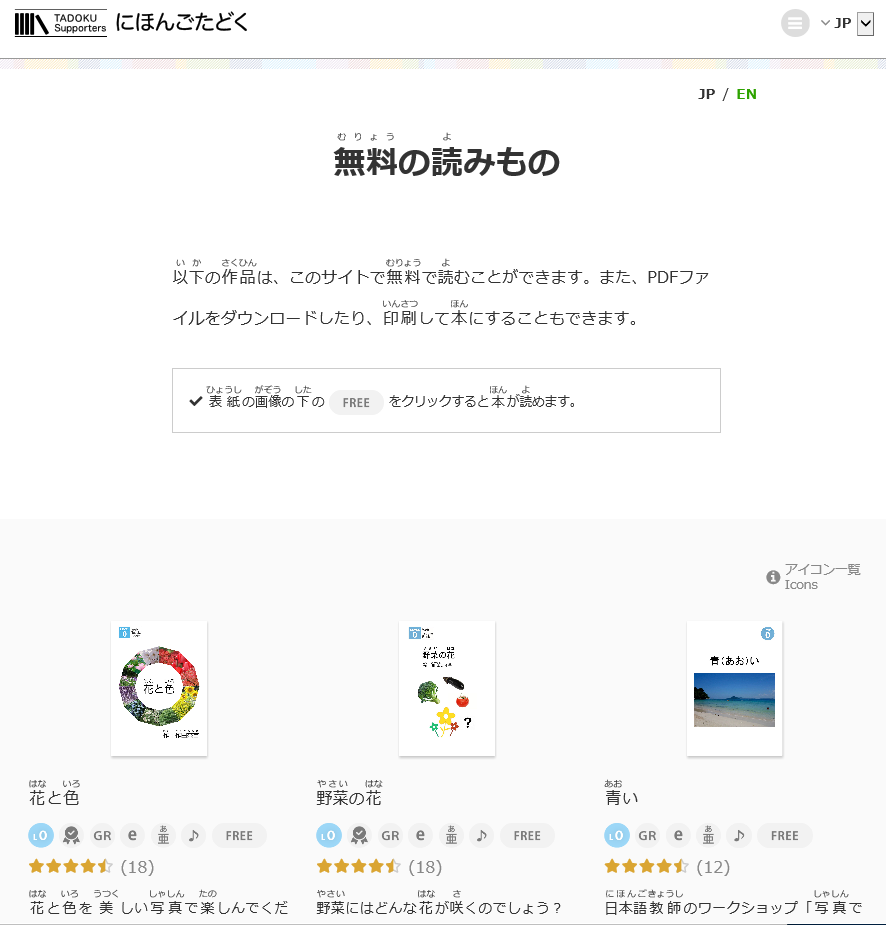 Each reader is clearly marked with the level (0-5), if it has audio (♪), and so on.
(Currently, the highest level of free readers is 4.)
Click "FREE "to move on to the contents.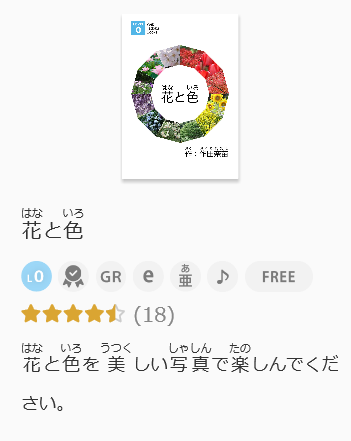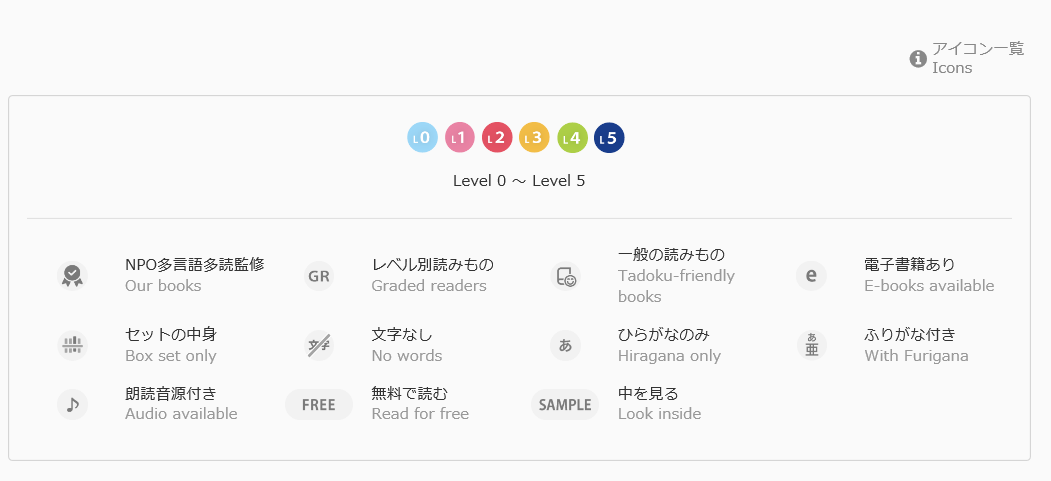 This is the front cover of the reader "花と色 (Hana to Iro)".
Click play (▶) at the bottom left to listen to the audio.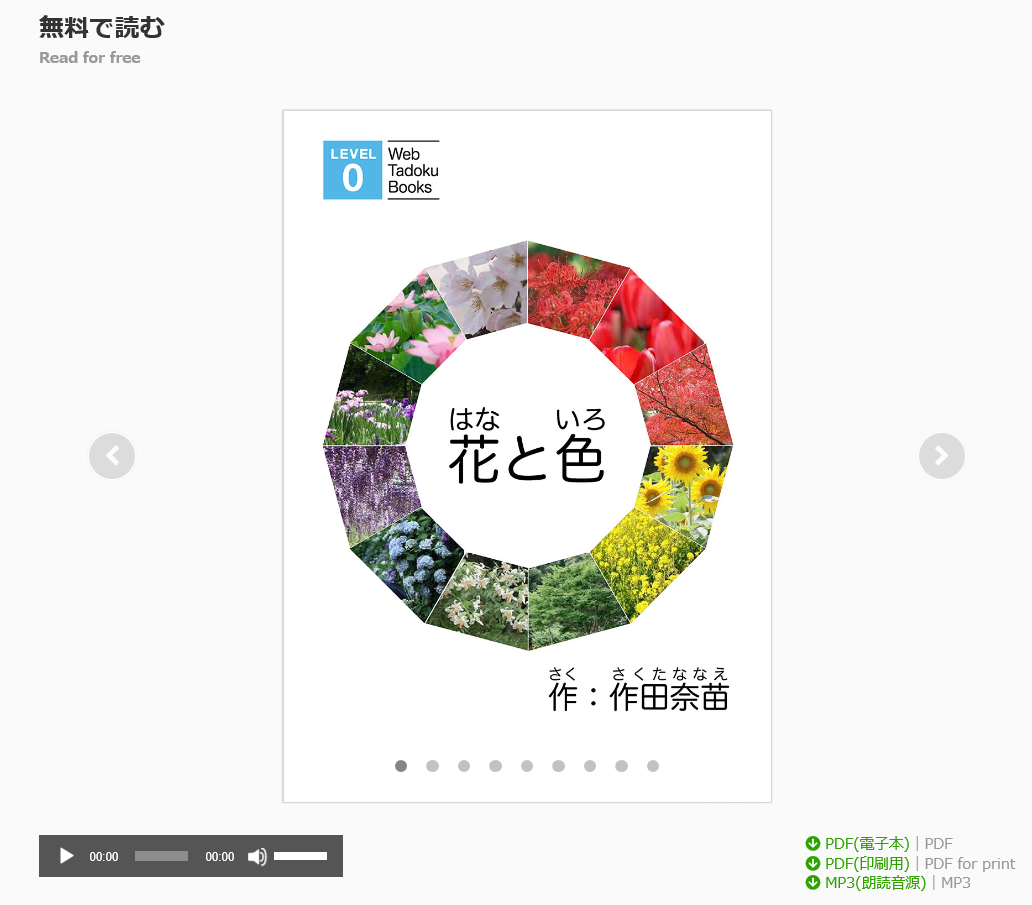 It's easy to operate so you can focus on reading.
The readers are designed with photos, illustrations, and furigana, so you can read lots.
にほんごたどく has many other reading materials too (including some for a charge), as well as information about courses and events.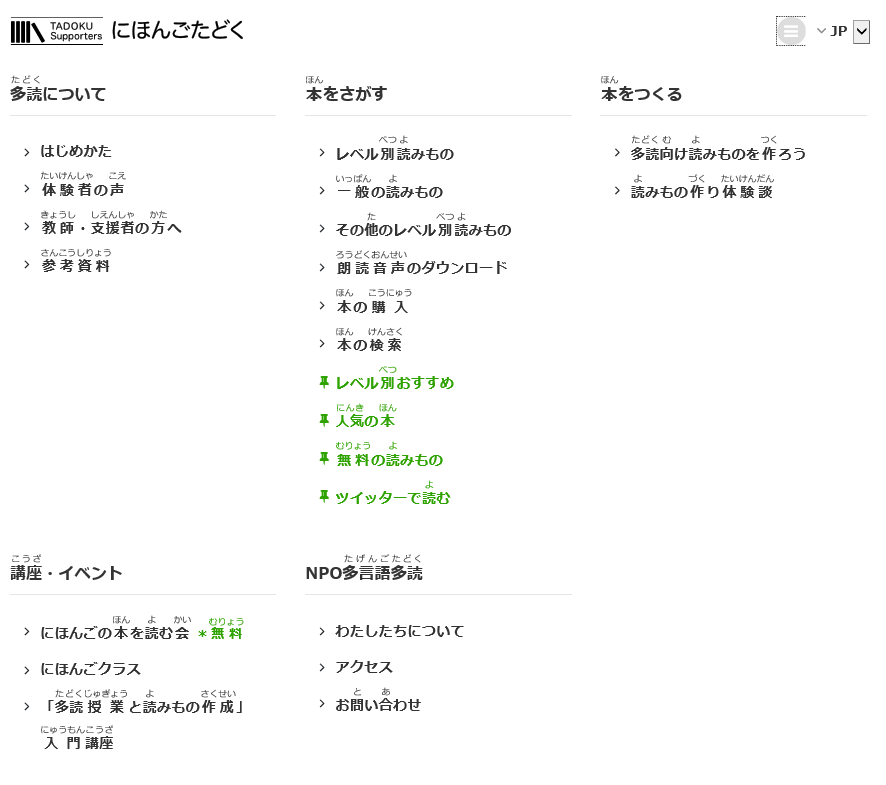 This site was recommended to us via the eな Information station.