This site teaches you how to find your own way to learn about Japanese pronunciation.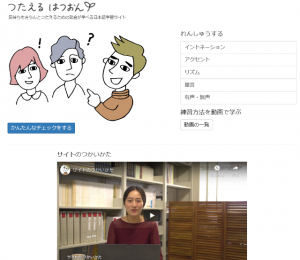 You can check your own understanding of pronunciation points.
There are explanations about pronunciation points and practice videos so you can study point by point.
You can practice after listening to the pronunciation of various people.
Responsive web design.
The display is in Japanese only, but there are English translations and rubi wherever necessary, such as for explanations or overviews.
The design is simple with clear illustrations, making it easy to use.
How to...
Click 「かんたんなチェックをする(Do a simple check)」and find 10 comprehension questions.
At the end, you will find where to improve your Japanese pronunciation.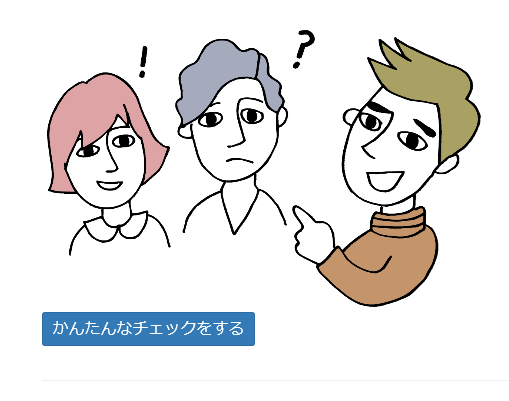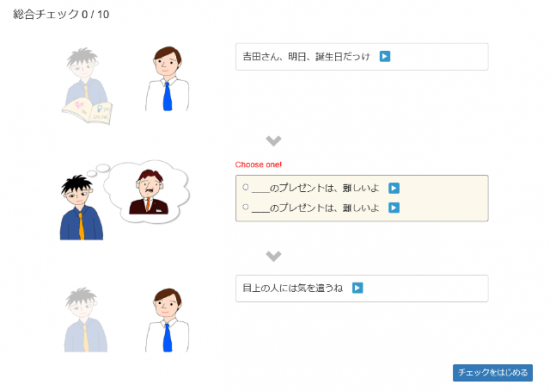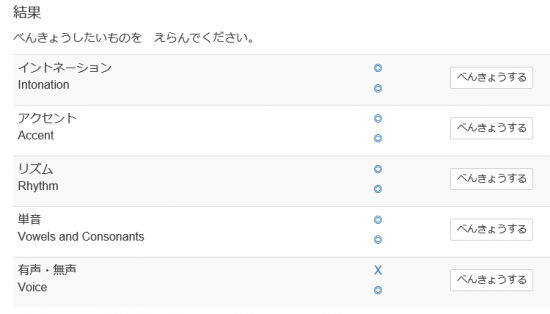 From there, choose 「べんきょうする(study)」to find explanations in Japanese and English. It gives you specific practice and other review methods.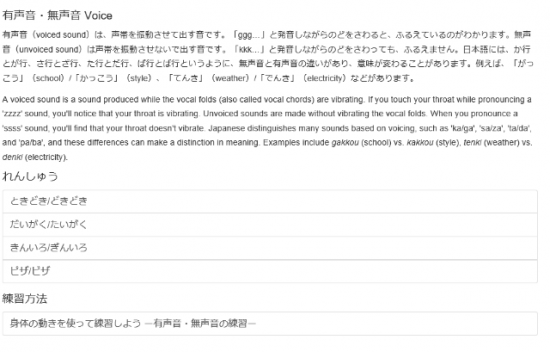 Let's take a look at 「ときどき(sometimes)」.
You can listen to multiple speakers, both male and female.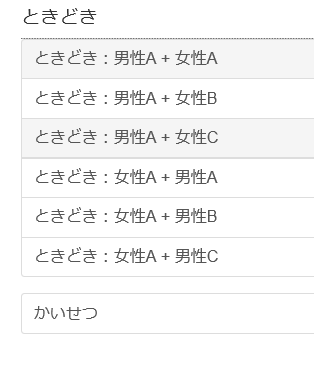 Listen to the voices and choose the one that you hear.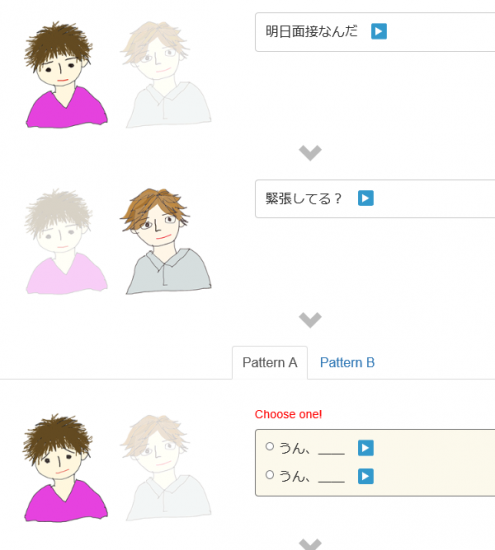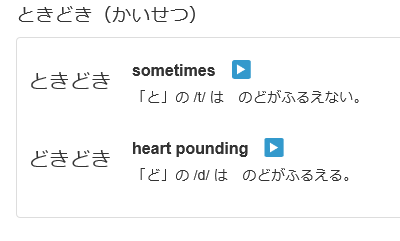 In this way, you can practice by singling out your weaknesses, which will help your learning to proceed effectively.
Whether you want to learn everything from the beginning or just review a particular section, you can enter from each menu.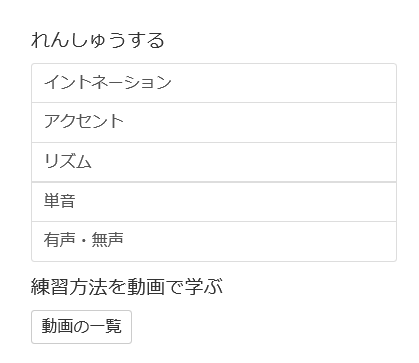 In「練習方法を動画で学ぶ(learn practice methods through videos)」, the main feature of this site, you can find various exercises in the videos according to pronunciation learning points, so it's very easy to use.
Also, people from all different countries who study Japanese as a foreign language, who have actually tried these methods appear in the video. Hearing the changes in pronunciation will surely be encouraging.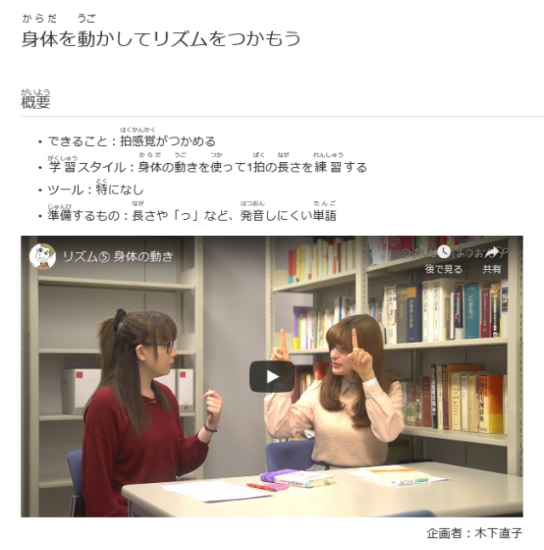 Practice methods also include 「気持ち (feeling)」and dialects「大阪方言で話そう (speak in Osaka-ben)」and「広島方言で話そう (speak in Hiroshima-ben)」to help you further understand the diversity of the Japanese language.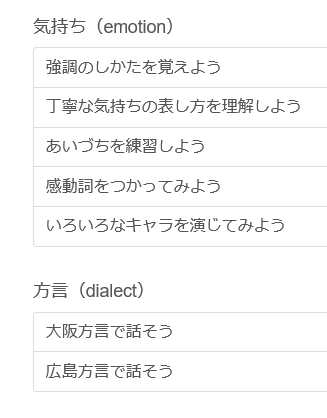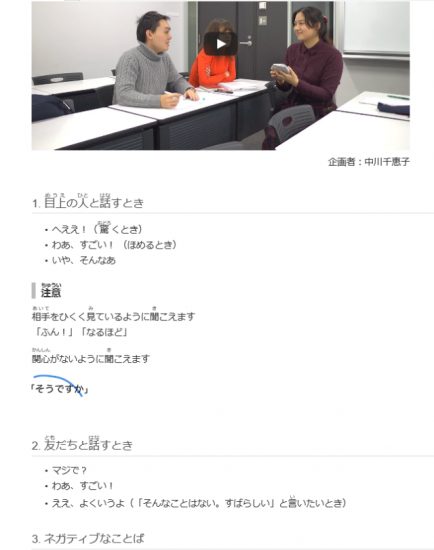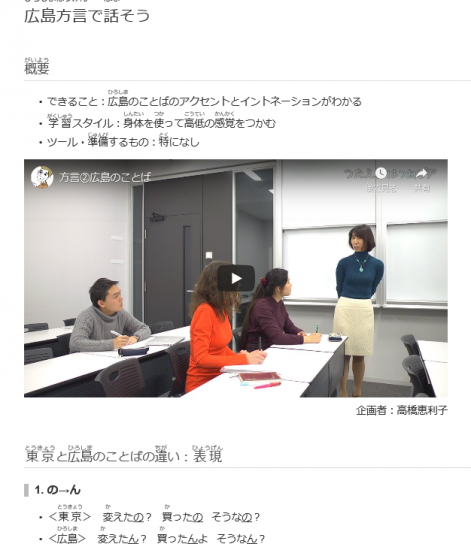 The site also introduces a summary of expressions so you can review with the text even after you've finished watching a video.
Also go back and see if you've reached the point where you can understand how the listeners' feelings change depending on the intonation of the speaker and how the learners in the video understood the difference and successfully restated what they were saying.
This site was recommended to us via the eな Information station.