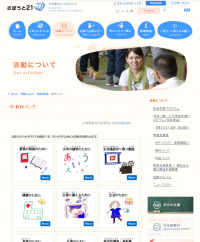 These are original learning materials by Support 21 for practicing useful basic words and phrases, as well as hiragana and katakana, with movies showing everyday life in Japan and printable teaching materials.
You can download basic vocabulary by word group. In addition to English, there are translated versions in 14 languages (Thai, Russian, Chinese, Samhara, Amharic, Nepali, Burmese, Vietnamese, Persian, Sinhala, Spanish, Portuguese, French, Arabic, Turkish).
You can download worksheet for practicing kana.
You can use movies and teaching materials to learn Japanese commonly used in scenes of daily life in Japan.
How to...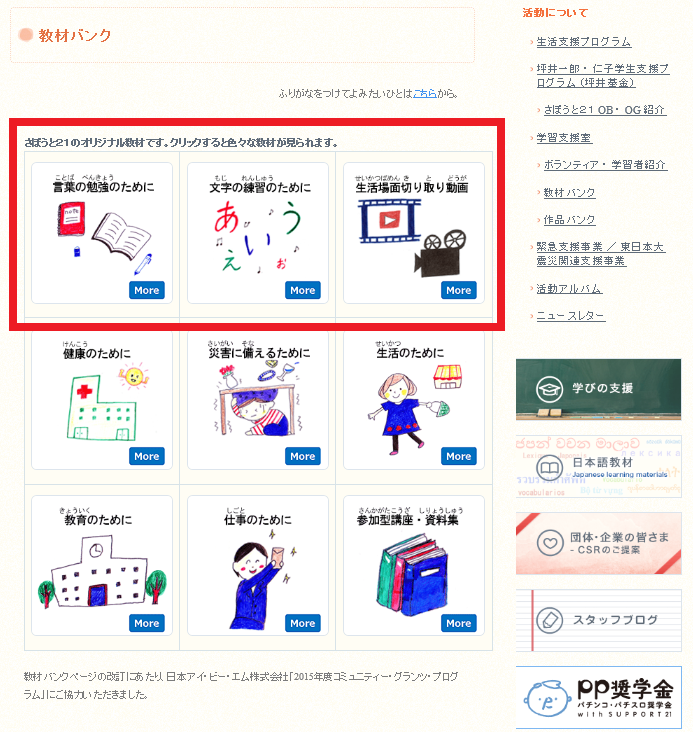 Here we will show you the three contents in the red frame, in order.
「To study words.」
Basic words are organized by groups, such as numbers, buildings, or the calendar. You can download and print it out to use. Available in 14 languages with displays in hiragana, romaji, English, and each language.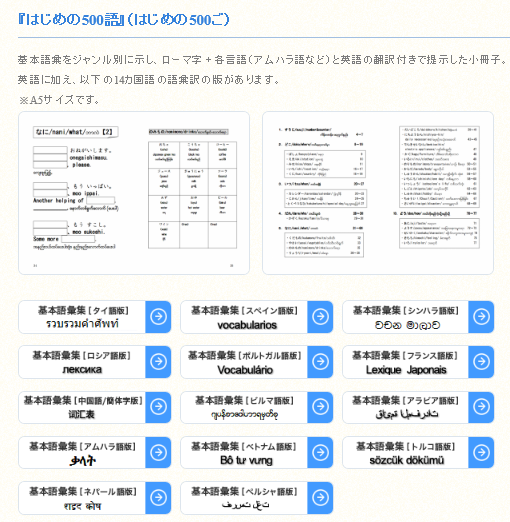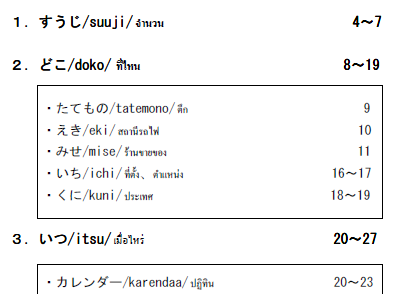 「To practice writing.」
In addition to hiragana and katakana, there is also an Excel format to practice writing addresses.
You can download and print this out to use, too.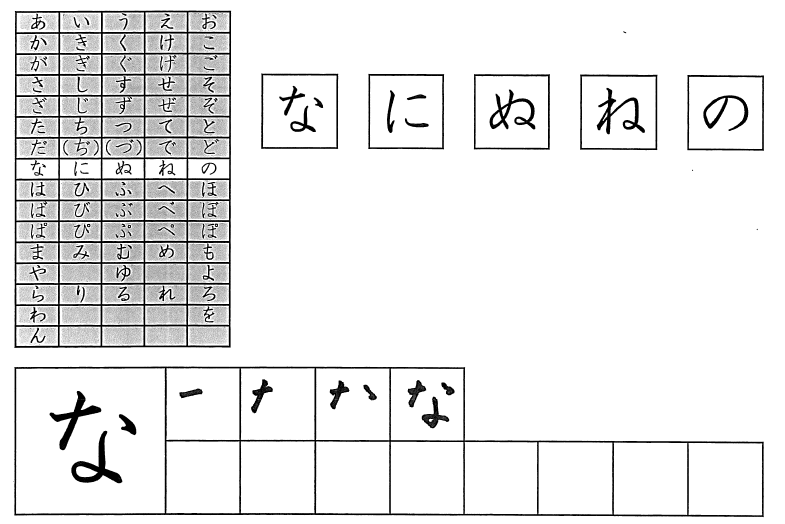 「Movies and printable teaching materials with clips showing scenes of daily life.」
Find information necessary for living in Japan and learn the language while watching the movies.
The scenes are in the red frame below.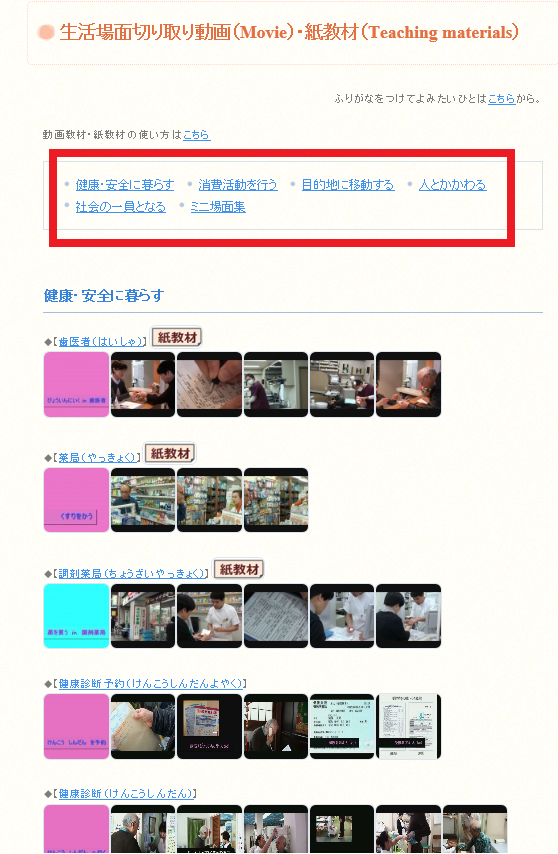 Each scene comes with several movies. There are printable teaching materials, too.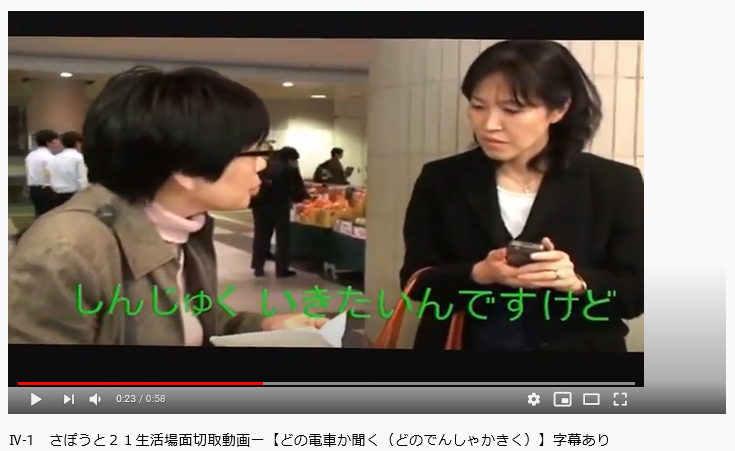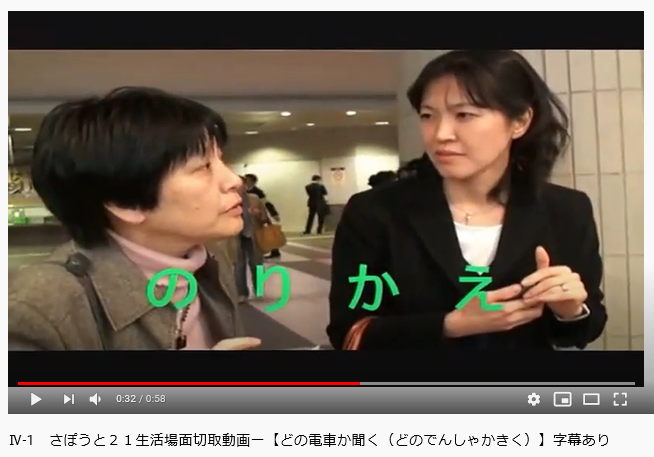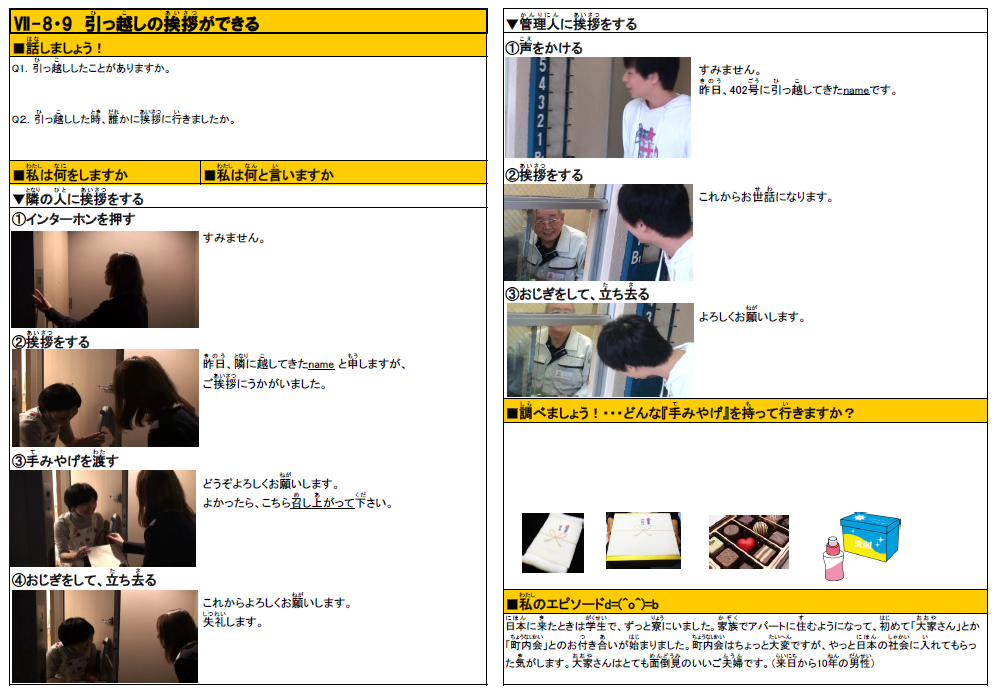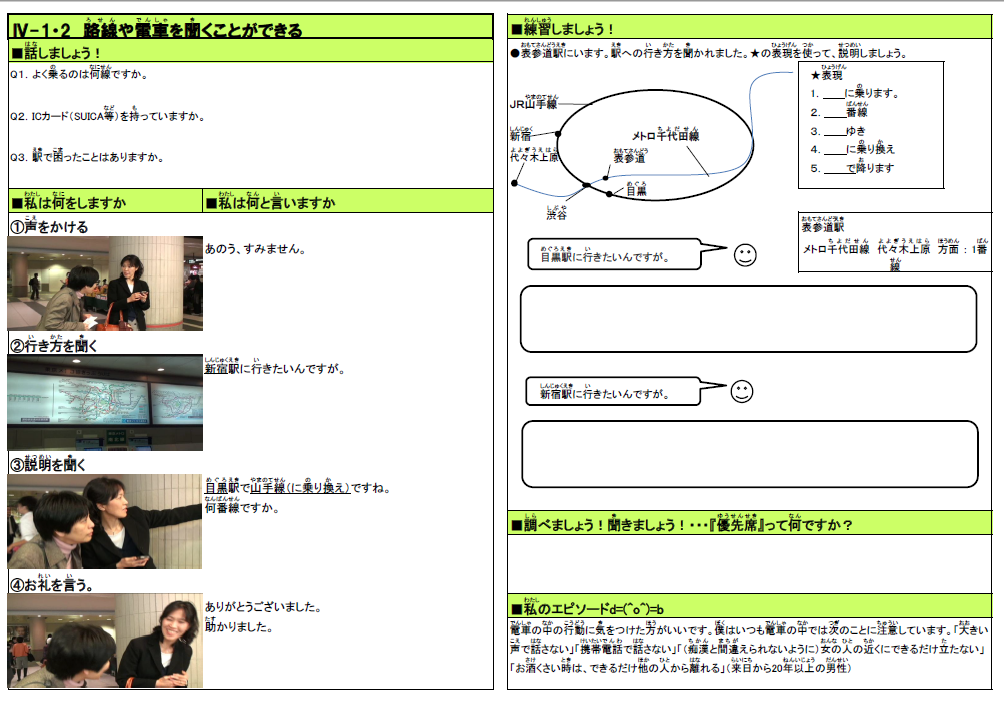 The Japanese spoken in the movies is natural.
Many of the scenes are familiar, so even if you are not an advanced learner, if there is a native speaker nearby who can lend a hand, this can be helpful for beginners, too.