This is a site where you can learn vocabulary and sentence structures along with rhythm and stress using fun songs and animated videos.
Of the 16 songs introduced in the book, "Nihongo de Utaou (Let's Sing in Japanese)" (no longer in print), seven have been recreated on this website.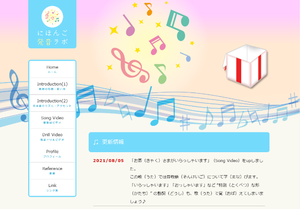 You can systematically learn the characteristics of rhythm and stress used to speak Japanese, from original songs.
Learn sentence patterns and verb conjugation with pronunciation in mind.
The simple repetition of lyrics and easy-to-follow rhythm let you learn sentence patterns as you repeat.
The contents are updated.
There are PDF materials in Chinese, Korean, and English for places that need to be explained.
How to...
This is the menu.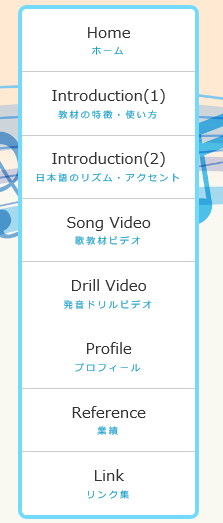 There are PDF materials in Chinese, Korean, and English for 'Introduction (2)'.
You can get a better understanding by watching this before you use the site.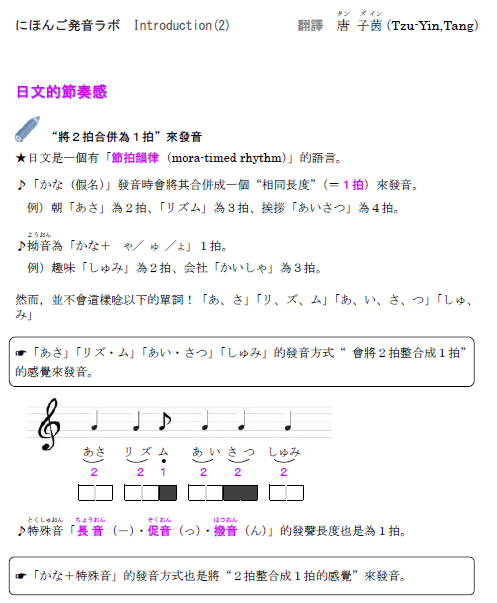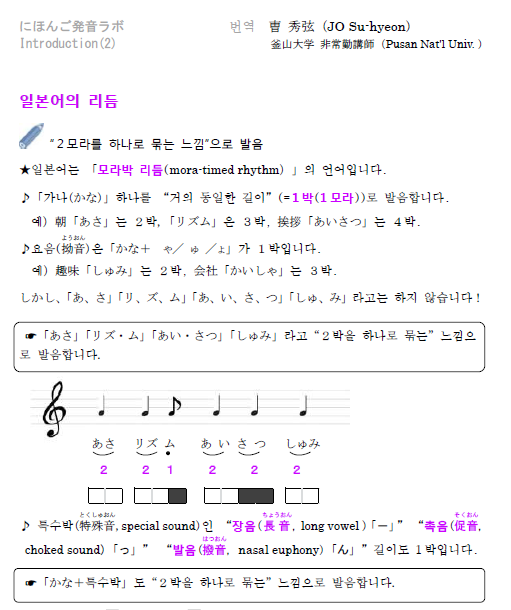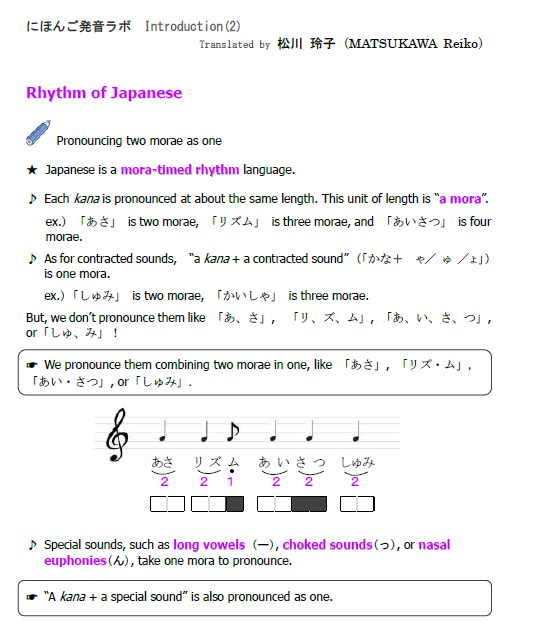 Symbols will appear on the videos and throughout the site to help you intuitively understand pronunciation.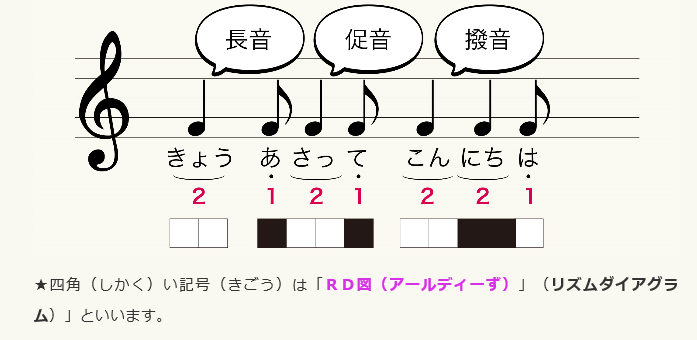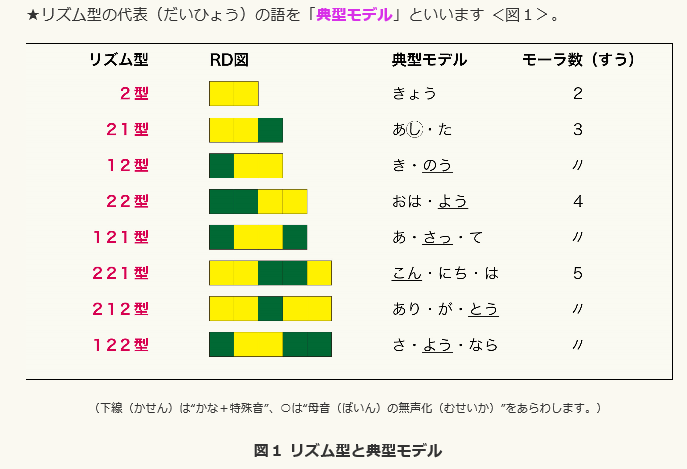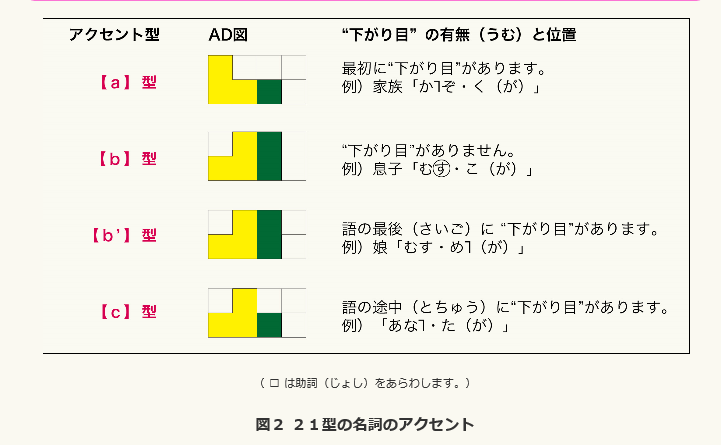 You'll find two videos, the 'Song Video' with songs and the 'Drill Video' for pronunciation.
The 'Song Video' helps you visualize that you are learning.
Topics include honorifics, onomatopoeia/mimicry, how to count, verb forms, and transitive/intransitive verbs.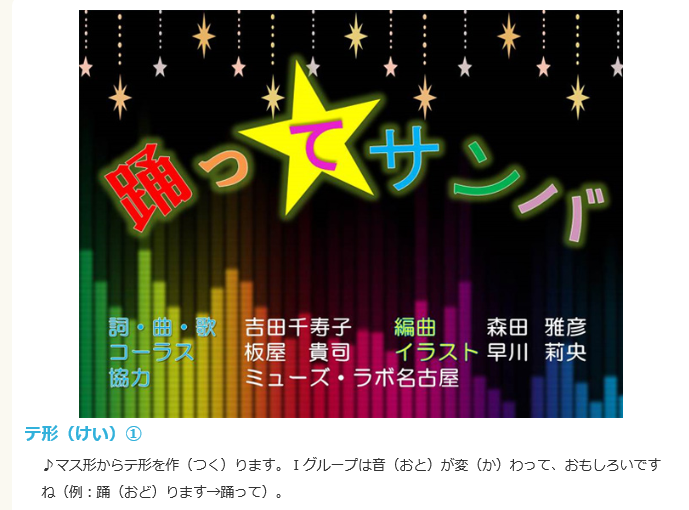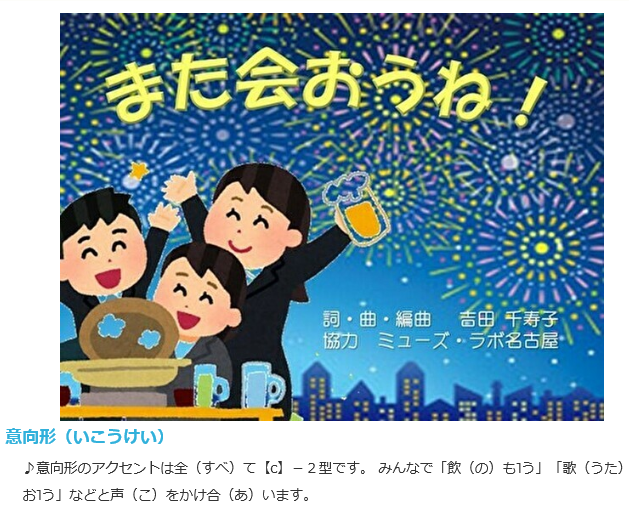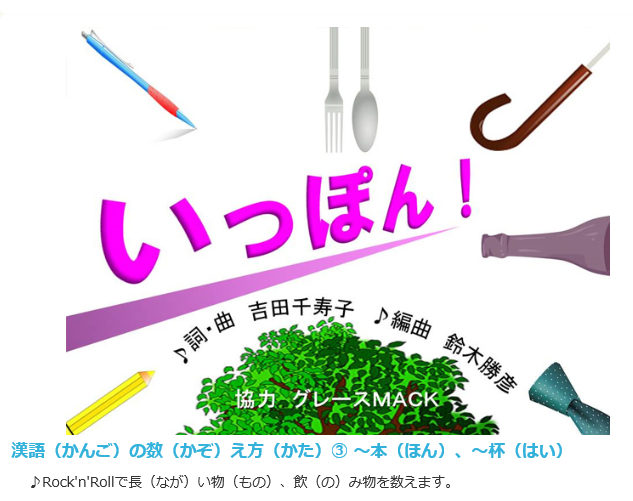 The songs and illustrations can help to make verb forms and ways of counting easier to remember.
With the 'Drill Video', you can practice your pronunciation with natural rhythm and stress.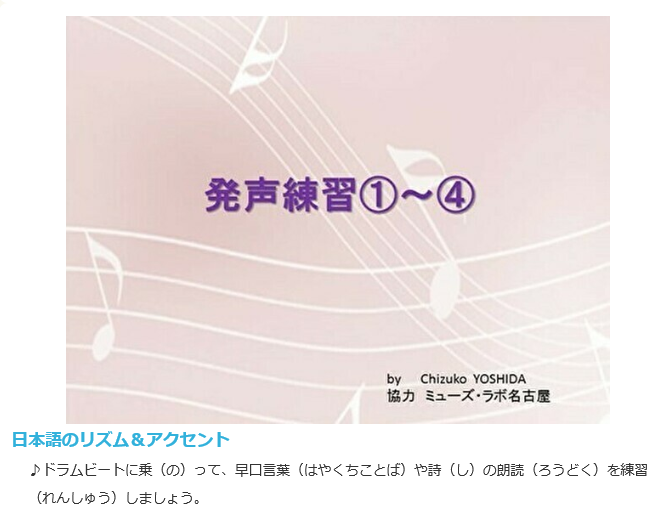 PDF materials are provided so you can take your time checking the text before watching the video to make sure you understand.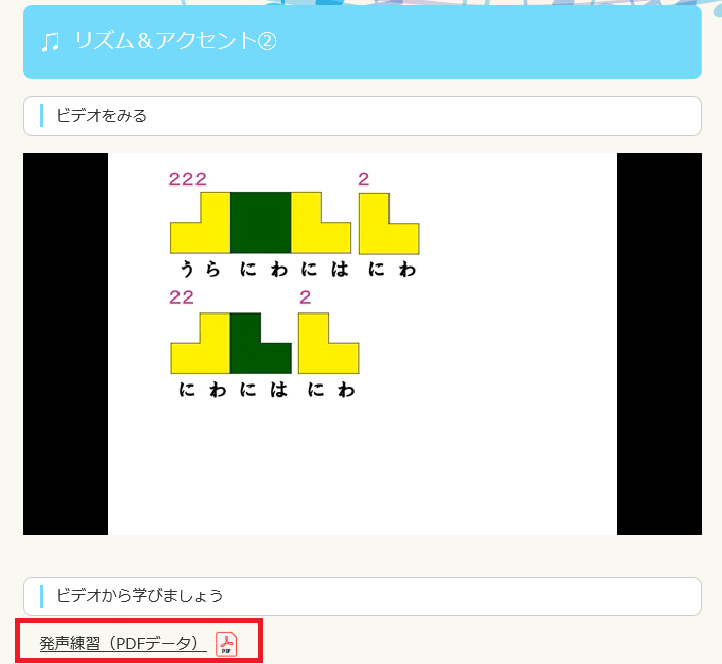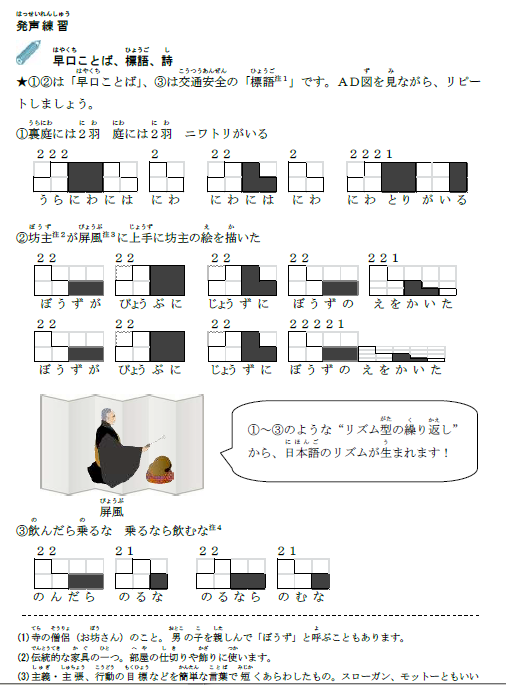 Use this unique site to make learning fun as you get closer to beautiful pronunciation.