Can-do
Learn by listening to the sounds and watching the animation for a real onomatopoeic experience.
Record and develop an interest in onomatopoeia as you continue to learn.
How to...
Tap the hammer, umbrella, and other icons to learn the onomatopoeia that goes with the picture.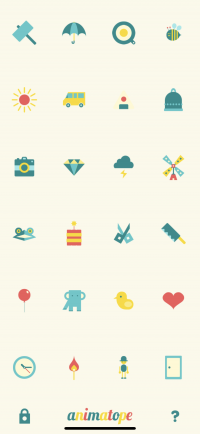 Let's tap the hammer.
Tap the bubble to hear a child's voice pronounce the onomatopoeia. First see what it sounds like.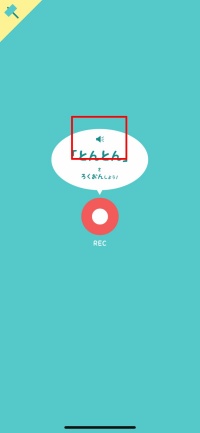 Now try saying it and record yourself.
You can check, delete, and re-record your voice.
When you're finished recording, experience the onomatopoeia with animation.
Tap the OK mark.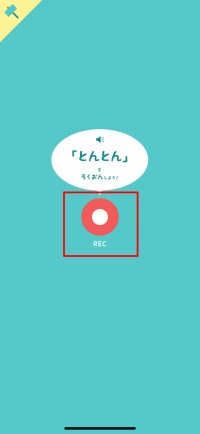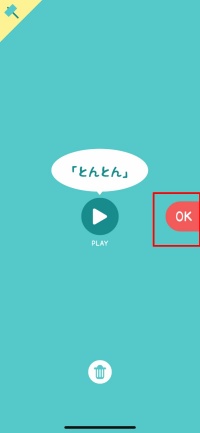 "とんとん" is displayed.
A finger icon shows up to show you where to tap or swipe the screen.
For example, for "とんとん" tap the nail on the picture and you'll see the animation of the hammer hitting the nail
while the sound you recorded plays. This will give you an idea of when to use the onomatopoeia.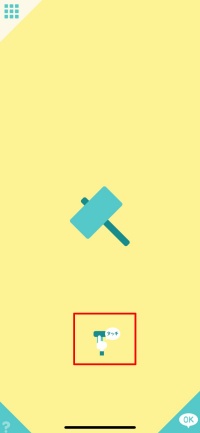 Enjoy the different movements depending on the onomatopoeia as you learn through experience.
(※Some of the onomatopoeias may not be animated.)
As you're using the recording function, you might also consider another suitable onomatopoeia in addition to the one displayed.
You might be able to find differences between how people of different countries feel by asking native Japanese speakers
what they think about your recording and the actual animation.
Enjoy other original ways of experiencing onomatopoeia too, like seeing how playing the animation with a higher or lower voice,
or changing how fast you speak makes you feel.
*Play can be extended for a fee.