Can-do
You can know how to read numbers in Japanese.
It has hiragana and romaji.
You can use it as a calculator, too.
How to...
When you start the app, you will see the calculator.
Enter the number and tap the small ▶ mark.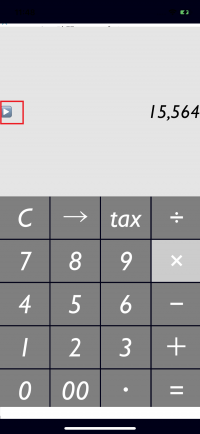 You can choose from kana, romaji, and kanji for display.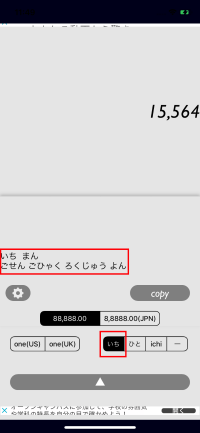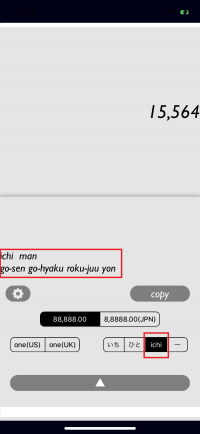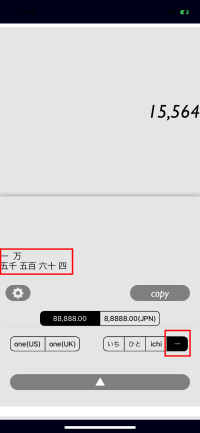 Tap "copy" to copy the number reading to the clipboard.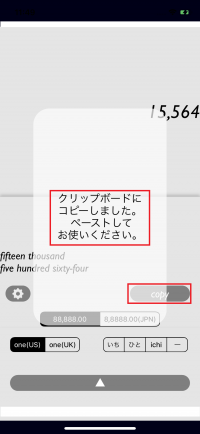 About いち and ひと.
In Japanese, 1,000 can be called sen or issen and 2,000 can be nisen or futasen.
This is to clarify important numbers so that they are not misheard, for example in news about stocks and securities.
Like 1,000 and 2,000, 1,100 can be read sen-hyaku or issen-hyaku and 22,000 can be niman-nisen, or futaman-futasen.
If you use these buttons to practice, you might be able to naturally listen to both.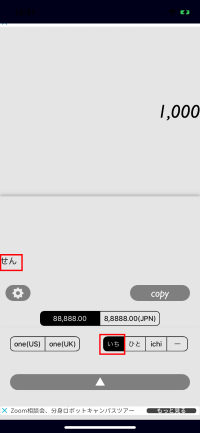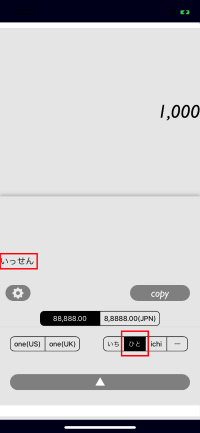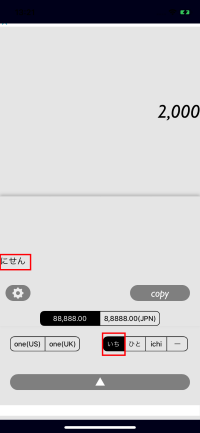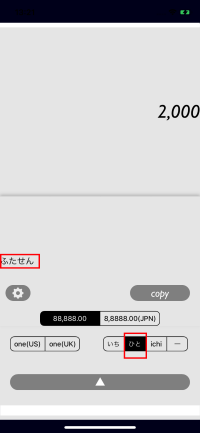 The larger the number, the harder it is to read.
At times like that, use this app to practice.
Because it can be used as a calculator too, you can use it for everyday life.