What can you do ?
Learn the kanji (1167 characters) and kanji vocabulary (about 8,000 words) that are in the textbook "BASIC KANJI BOOK" series.
Check the kanji readings with letters and sounds.
See the kanji stroke order through animation.
Study by selecting only the vocabulary you haven't remembered yet.
How to...
Select the text (level) you want to study from the TOP screen.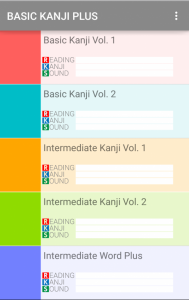 The lesson will be displayed, so tap it to see the kanji that you can learn.
Tap "ALL" to select all of the kanji in the lesson. Or, you can just select the kanji that you want to learn.
It's convenient because you can select kanji from multiple lessons at once. When you're finished selecting, tap "ALL WORDS" from the bottom of the screen.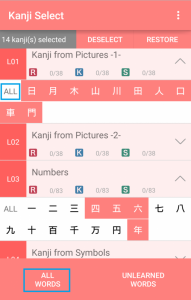 Now you see the study screen.
Choose various aspects from the reading, kanji, and voice functions, in the "STUDY" menu.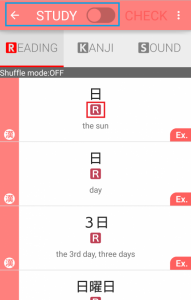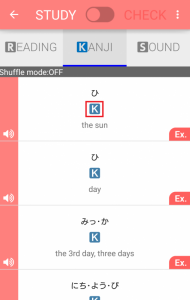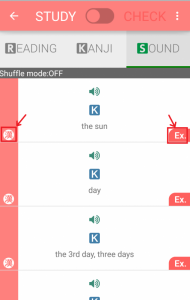 Tap the "R" and "K" button below the letter to see the reading or the kanji, or the "Ex." button on the right hand side of the screen for sample sentences (Japanese and English).
The "漢" button at the left of the screen will show you the kanji stroke order and an illustration to show its meaning.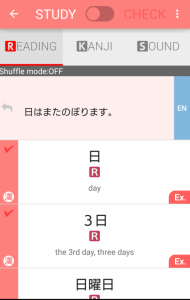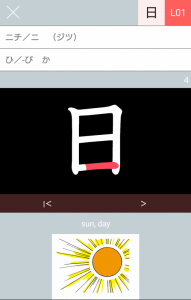 Next, use the "CHECK" menu. Slide the button at the top of the screen to "CHECK", on the right hand side.
Here you can check to see if you have learned the kanji and vocabulary.
When you want to see the answer or when you're not sure, you can easily check by sliding the screen to the right.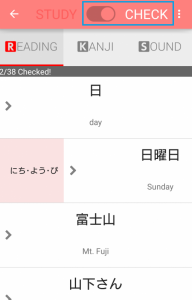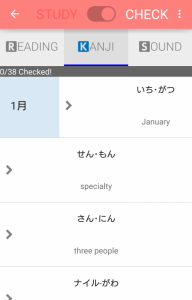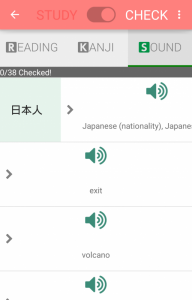 You can easily use the app to suit you, since you can learn from various angles, by looking at the kanji to see the reading, looking at the reading first and then seeing the kanji, or listening to the sound and then seeing the kanji to check. For those studying with the textbook, the check menu can help you to see how many kanji or vocabulary words you've learned, so you can use it to preview before tests or classes, and also for review.
Use it any time you like, to learn and become even more familiar with kanji.