What can you do?
Available in English and Indonesian.
Game-style questions make it fun to study over and over again.
Check your level of Japanese comprehension with the tests.
How to...
You need to create an account in order to log in.
First choose between English and Indonesian to create an account
We'll start with the English version here.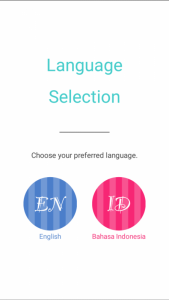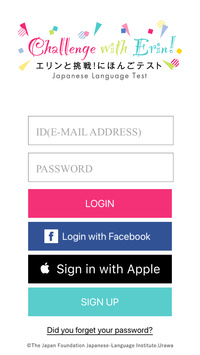 There are two types of contents: "Let's Try!" to help you learn Japanese and "TEST" to check your understanding.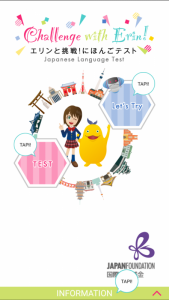 Let's Try!
You'll find 10 stages for each of the four seasons - spring, summer, autumn, and winter - and start with spring.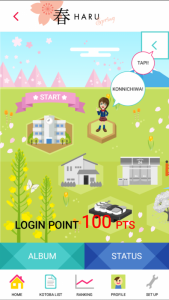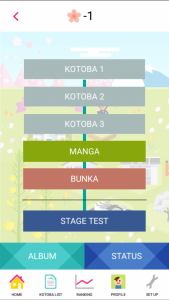 You can learn vocabulary through the three games, KOTOBA 1, 2, and 3.
KOTOBA 1 is a solitaire game where you choose cards with drawings on them. Confirm the meanings and sounds of words.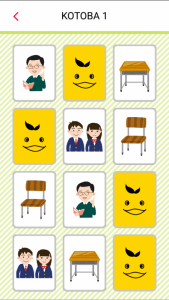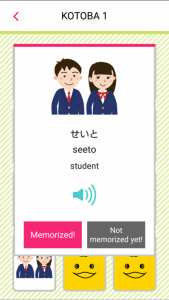 KOTOBA 2 lets you practice vocabulary in sentences. Choose the card with the drawing that shows the vocabulary commonly used with the verb shown on the screen and swipe it over the illustration above.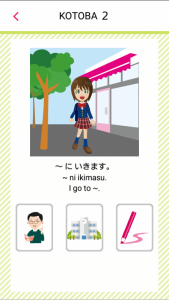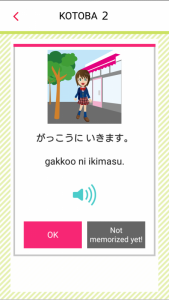 KOTOBA 3 is an illustration matching game.
Confirm the meanings of the characters.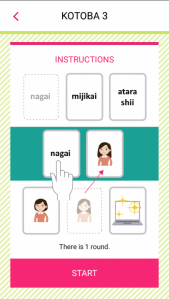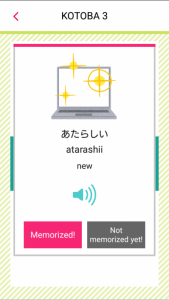 Next is the MANGA stage. Here you will learn expressions through MANGA.
Look at the MANGA, choose the dialog that best fits the scene, and practice reading it aloud.
The app's voice recognition system will judge whether you are saying it in natural Japanese or not.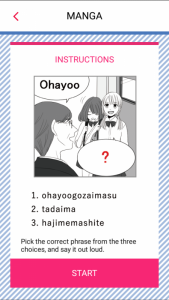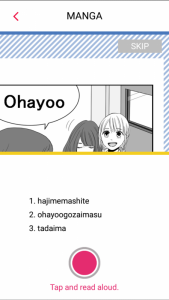 In BUNKA, you can deepen your understanding by learning about high school life in Japan and Japanese culture, through quizzes.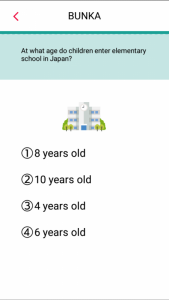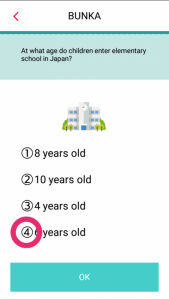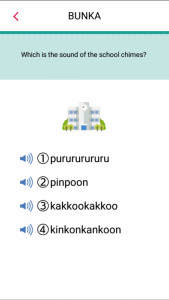 The STAGE TEST is a review test of what you studied in each stage.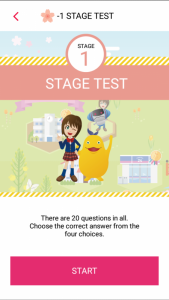 It is a multiple choice test with no time limit, so you can take it at your own pace.
Get 80% correct to pass.
If you do not pass, go back to the stage and review. You can take the test as often as you like.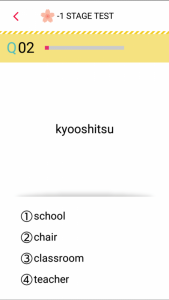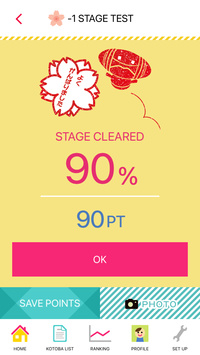 TEST
After you pass the STAGE TEST, challenge yourself to the TEST on the HOME page.
You can check to see which Japanese vocabulary you've learned.
There are 8 tests for you to take each week. You will be given 15 seconds to answer each question (50 questions per test).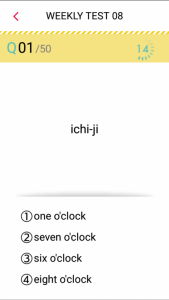 You can get a certificate of results with your name on it and if you get more than 80% correct, a certificate that comes with a medal, saying that you passed.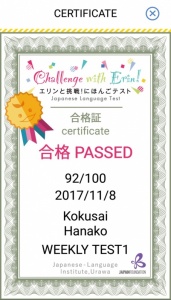 There are also many other fun features like the KOTOBA LIST that collects vocabulary and expressions mentioned in the app and the HONIGON'S CAMERA that activates every time you clear a STAGE TEST.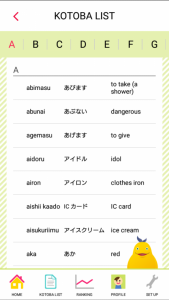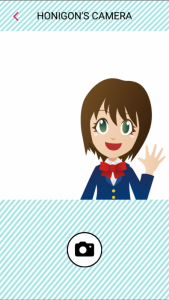 This app has an iOS version, too.(Introduction article)