"I want to learn Japanese but I don't have time to go to a Japanese school, I don't have any money and I don't even have any Japanese friends!" If this sounds like you then you're in luck, because here we have a few websites you might find useful!
The 3 sites introduced below have been created with Japanese learners who are total beginners in mind, aiming to help those who are effectively starting from zero in the language progress smoothly in their studies. Firstly, as you can see in the the screenshots, the basics of "Japanese" are explained in detail on each.
The peculiarities of the language are explained in an easy-to-understand way for complete beginners, and there is an abundance of information on Japanese culture and society.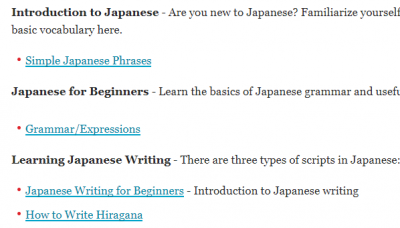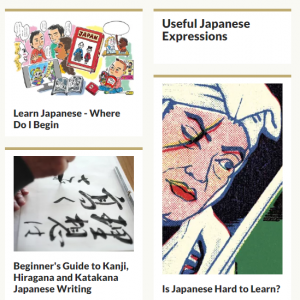 The contents here are made up of three parts: 'Complete Guide to Japanese', 'Japanese Grammar Guide' and 'Resources and Tutorials'.
Writing, sounds, grammar etc. are all carefully explained.
You can also find out how to set up Windows or Mac to be able to use Japanese.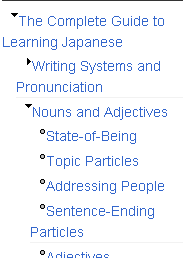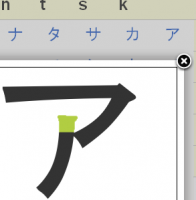 This website has a number of detailed categories, meaning it's easy to search for what you want and to set up a study plan.
Hiragana and katakana are especially well-explained, making this a good place to go for learners who want to get a really good grounding in their study of the kana.
Read all the information on these sites carefully from start to finish and you can safely say that your days as an absolute beginner in Japanese will be over.

However, after that in order to progress to an elementary level you'll have to pile on the practice learning new words and expressions to increase your vocabulary!
Plenty of websites to help with beginner-level Japanese practice are introduced in the "NIHONGO e-NA". Find one that suits you, then move on up to the next step!