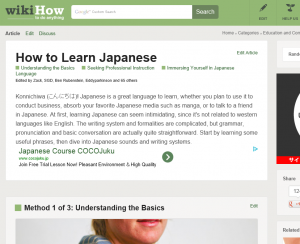 Japanese language study methods are introduced in an article.found on the user-edited 'how to' manual site wikiHow.
Users can think of ideas together, share and edit their methods for studying Japanese, ways to continue studying the language for a duration of time and so on.
Small pieces of advice, tips and ideas contributed by learners of Japanese are introduced.
There is a video where you can see and listen to some simple Japanese expressions being used.
How to...
To go to the site from the wikiHow top page, click on 'Education & Communications' in the Browse Articles by Category section.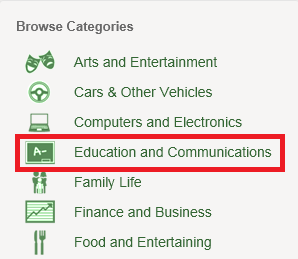 First, choose and click on 'Japanese' from World Languages.
Then click on 'Learn Japanese' to get to this page.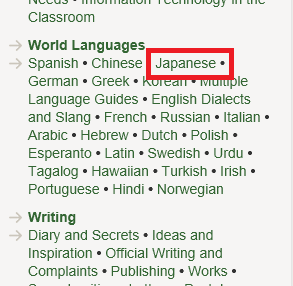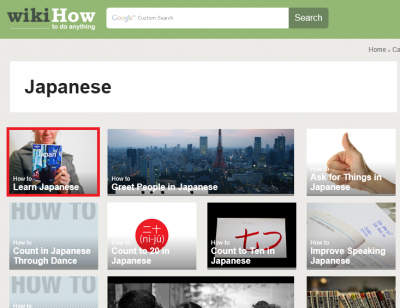 Some more sites like this offering Japanese language study methods are introduced on our web portal "e! Kore".
For more information, please read How are YOU studying Japanese?.