Japanese-nihongo.com 北嶋千鶴子の日本語教室
http://www.japanese-nihongo.com/index.html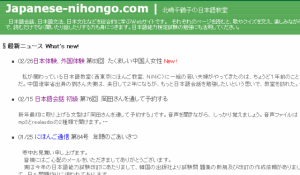 A site where you can study Japanese conversation, grammar, expressions, learn about culture and more. As there is audio included, you can also practice your listening comprehension.
From beginners to advanced, there is content aimed at various levels of learners. In particular, there is a plenty of practice material that can be used to review basic grammar.
The study materials for the reading comprehension section are designed so that you can learn some information about Japan at the same time as you improve your reading ability.
---
There are pages which don't include hiragana readings for the kanji, so if you come across any kanji you can't read, please try using Hirahira no Hiragana Megane (Introduction article). Furigana will be attached to all the kanji on the page.
---
Contents aimed at beginners include 'Conversation' and 'Grammar'.
You can practise elementary grammar, from simple noun sentences to keigo (humble and honorific language).

---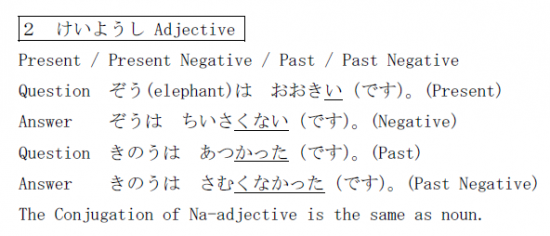 ---
For learners at an intermediate-level or above, please look at 'Learn Japanese' and 'Experience'. You can find out more about Japanese culture and society while you hone your reading and listening comprehension skills. Also, the latter part of the 'Conversation' section introduces some intermediate level expressions.
---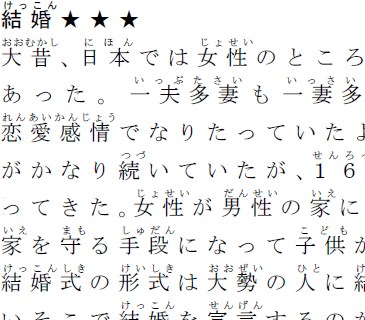 Last update 2018.05.09
Search