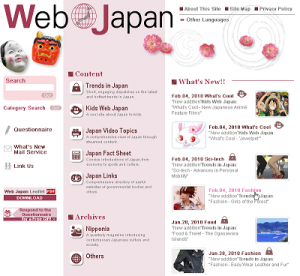 Using this site you can find out about Japanese society and culture through a range of contents.

You can gather all sorts of info on traditional culture, fashion, technology, fads and crazes, pop culture, food and so on, and as a result deepen your understanding of Japan.
It isn't a site that is mainly concerned with Japanese study itself, although one of the sections, Kids Web Japan (Introduction article), has a study page where you can learn basic greetings and conversational Japanese.
There are 6 sections of contents in all. If you're looking for some specific information on something, you can use the convenient 'Category Search' function.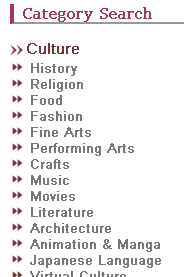 We'll introduce each of the contents briefly below.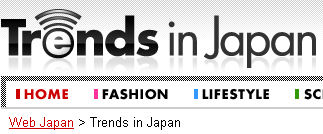 A wide range of topics on modern Japan are introduced here, including fashion, food, pop culture and lifestyle.

This section is designed to introduce Japan to children. For a detailed introduction to these contents, please see here.

Japanese culture and society are introduced through videos. You can watch the videos in English, Spanish, French, Portuguese, Chinese and Arabic, as well as Japanese.

You can read articles on Japanese politics, economy, society, sports, culture etc. in English, Spanish, French, Korean and Chinese.

This is a web portal where you can find tons of information related to Japan. Many different kinds of sites are introduced here.


This is a site where Japanese culture and daily life in Japan are introduced through photos. You can view the site in English, Chinese, Arabic, French, Spanish and Russian.