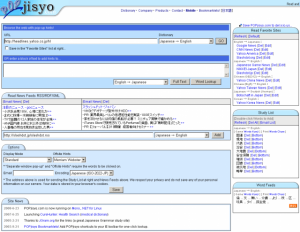 This is a pop-up dictionary you can use when you want to read websites written in Japanese. You can look up words from the Japanese to either English or German.
Double-click on a chosen word and you can enter that word into your own word book.
You can take quizzes that use the words from the word book you make.
You can choose from 10 different kinds of dictionary, for example, English to Korean, English to Japanese, Chinese to English and so on.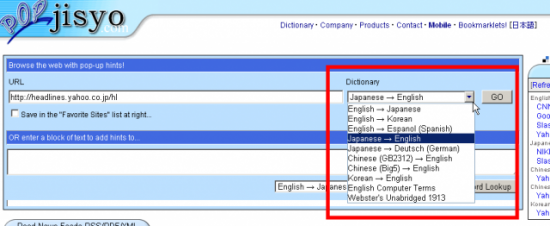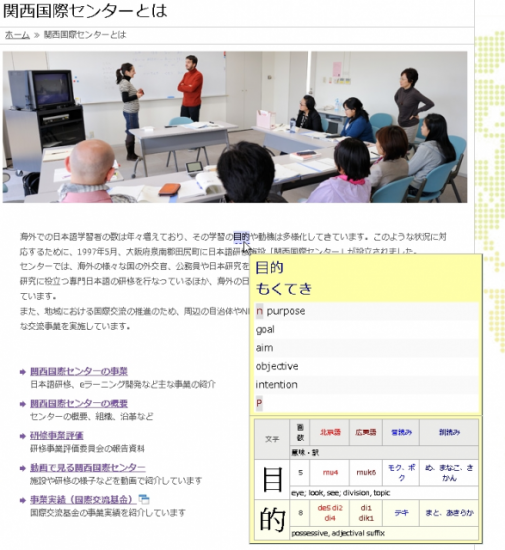 How to...
You can make lists of the words and kanji you want to remember, then print them out.
First of all, choose the 'Japanese→English' dictionary. Next, enter the address of the website you want to read, then click 'GO'.

Double-click on a word you want to remember then press the 'OK' button. The number of items on your study list will increase.

Having finished choosing your words, click on the logo mark at the top left and you'll return to the POPjisyo top page.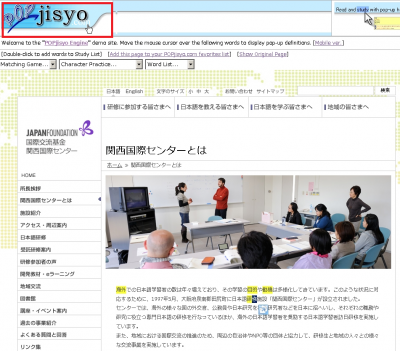 On the right of the screen is your 'Study List'. When you want to print out some vocabulary, click on 'Words', and when you want to print out the kanji for your words, click on 'Chars'.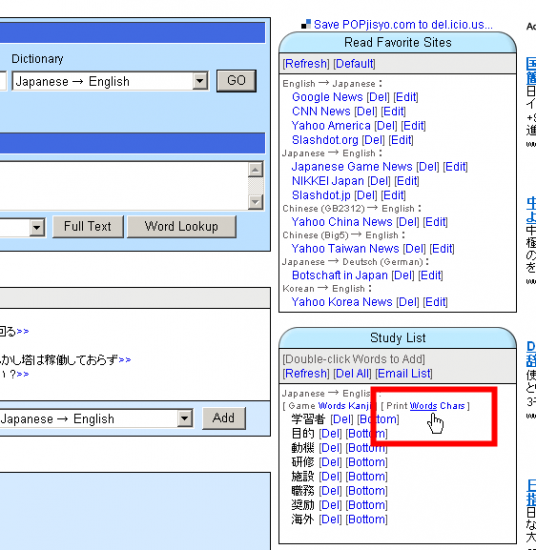 A printable version of your list will appear, so you can print it out easily.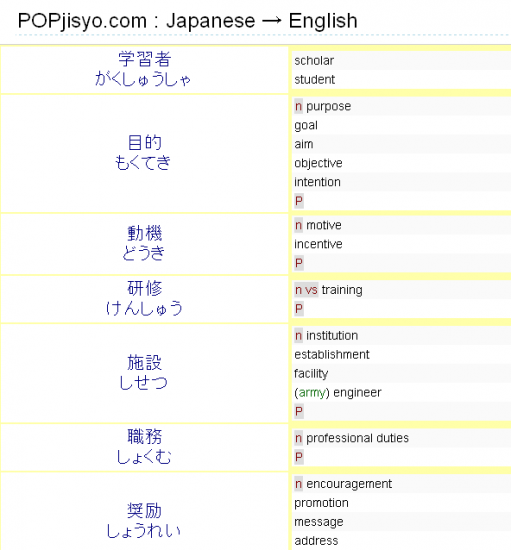 You can study with games that use your list of vocabulary too.
In an "e! Kore" article called Boost your news vocabulary with games, this site is also introduced. If you are interested, please take a look!