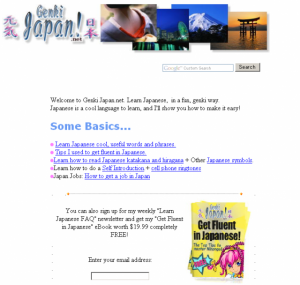 Using this site you can study Japanese in an easy and fun way and find out some basic information about Japan. There's plenty of games and songs to be found here too.
There are lots of audio and visual materials here, so you can enjoy studying using the site.
The abundance of games means that children can enjoy the contents too.
The contents of the site are simple and set out so you can study in relatively short time blocks - perfect for users who just want to 'dip in' for a change of pace
All in all, it's a simple, easy site to get to grips with.
This is the 'Learn Japanese with Songs' list of learning materials. Lots of good stuff here!
Looks like the kind of place where you can enjoy studying with sound and images, don't you think?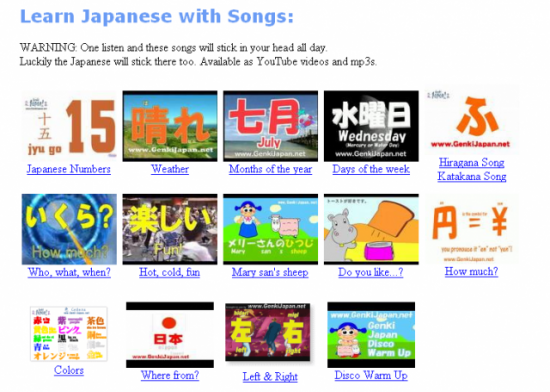 As for games, take a look here - there's loads to choose from.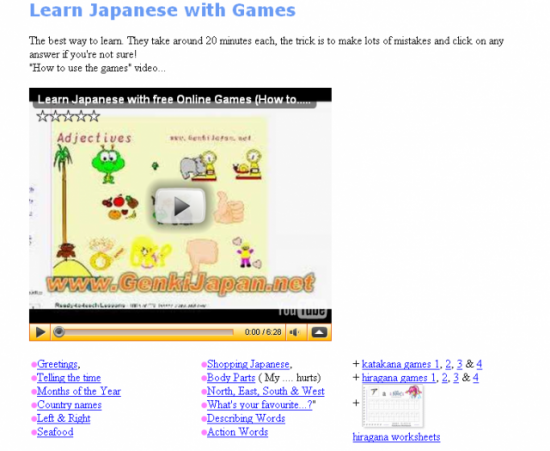 Aside from that, there are also lots of videos on Japan-related things, Japanese food and so on.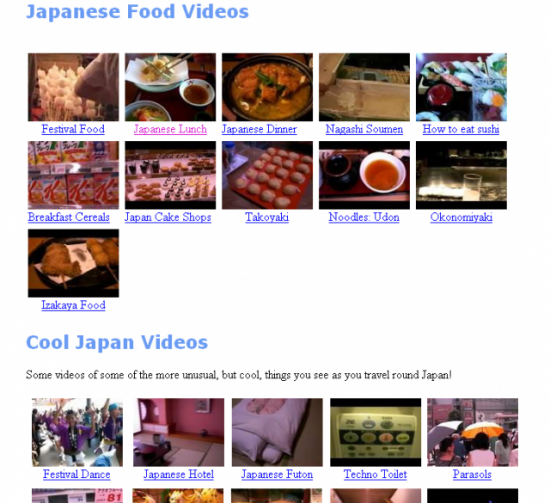 In the "e! Kore" section you can find articles called Learn the kana in a fun way using games! that introduce the contents of this site, and also (link) articles called For those who just can't seem to remember… .

Also, the videos on this site are introduced in an article called Studying Japanese using YouTube.
Please take a look if you're interested!