Recommended points
It's a multilingual dictionary.
There are animations showing the stroke order for kanji.
Romaji display is also provided.
There are even pinyin readings (Chinese readings) and Korean readings for the kanji.
What can you do?
You can look up words/phrases and kanji.
You can change various detailed settings to suit you, e.g. font size, audio (male/female voice), American English or otherwise and so on.
You can look up kanji characters by various means, e.g. by radical, from the Joyo (common-use) kanji list, by JLPT level and so on.
You can search for example sentences.
You can make your own word list.
You can view your search history.
How to...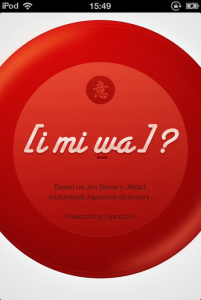 You can find the Dictionary, Kanji, Examples, Lists and Settings menu at the bottom of the screen.
You can enter any word you want to look up into the search box at the top of the screen.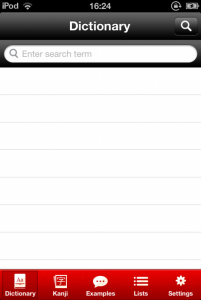 Input the Japanese word "山" and results with a complete or a partial match will be shown.
Tap on the ">" arrow if you want to know in more detail.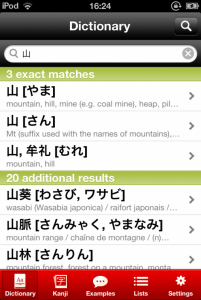 Besides the reading (kana, romaji), the meaning and word class will also be shown.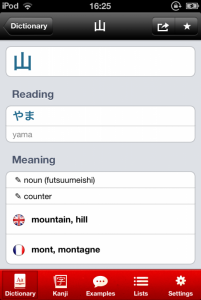 Scroll to the bottom of the screen and you can see example sentences.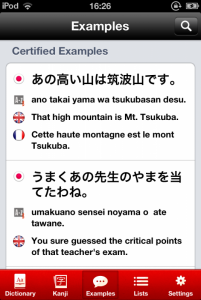 You can simply look up the kanji character "山" too. This result is not found in the detailed screen you access via the kanji search but the detailed screen accessed through the dictionary search, as you can see from the icon at the bottom of the screen.
As well as on and kun readings, pinyin (Chinese) and Korean readings are also provided.
Also at the top right of the screen there is a small stroke order animation. Tap on it to see a full screen-sized version.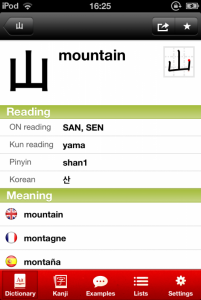 There are various methods if you want to use the app as a kanji dictionary. Please look at the following images.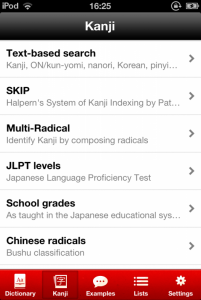 Search via radical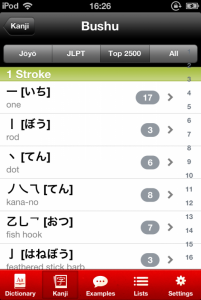 Search via SKIP pattern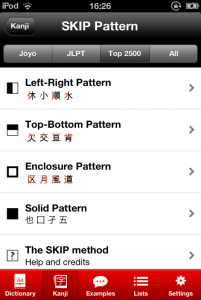 Detailed multilingual and audio settings