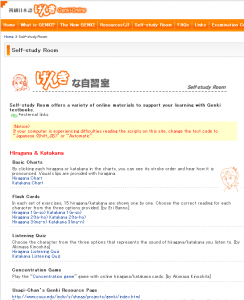 This is a site designed to help learners who are using the Japanese language textbook "Genki". There is a Japanese syllabary chart, hiragana flashcards, listening comprehension quizzes, vocabulary practice, conjugation practice, conversation videos and more.
The conversation videos cover up to lesson 23 of the textbook.(10/06/09)
There are supplementary learning materials such as kana, kanji and vocabulary flashcards.
The site also has audio learning materials such as listening comprehension practice tasks and videos.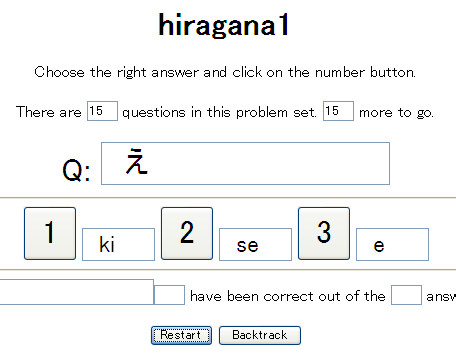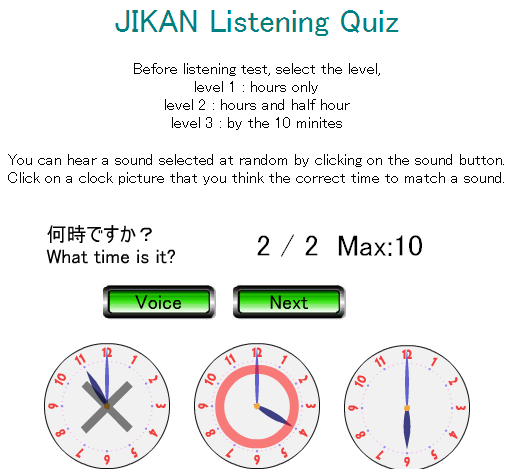 There is also an introduction article for Verb/Adjective Conjugation Practice, one part of this Self-study Room.
You can read an introduction article about the Hiragana section too.

These contents are part of Genki-Online (Introduction article).