Now, I'm sure you're a busy person. Don't you find it a real chore to have to open up a textbook, or spend time browsing through websites in order to decide what you need to study?
Well, how about if you were sent a new grammar point or kanji by mail each day? That's right, every single day, just one small piece of study... I'm sure you wouldn't mind carrying on at that kind of pace, would you?
Register on Yookoso! (Introduction article) and you can join such a service, which sends information on grammar and kanji right to your email inbox each day.
All you need to register is an email address, a name and your country.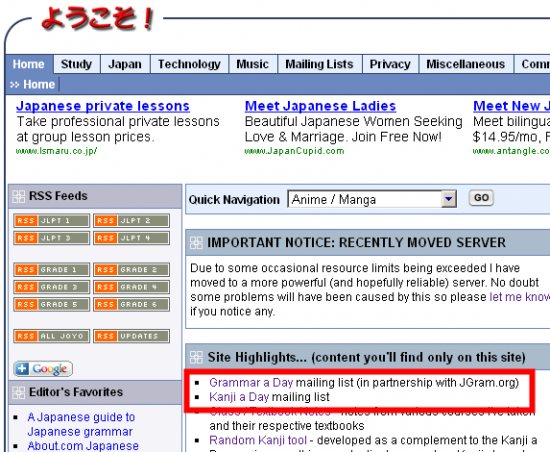 As for what you'll be sent... you can choose the contents. For grammar you can select one of 5 different categories - for example, you might choose a JLPT (Japanese Language Proficiency Test) level (old test). For kanji you can choose from 11 different categories such as JLPT level (old test) kanji.
Of course, you can select multiple categories for both.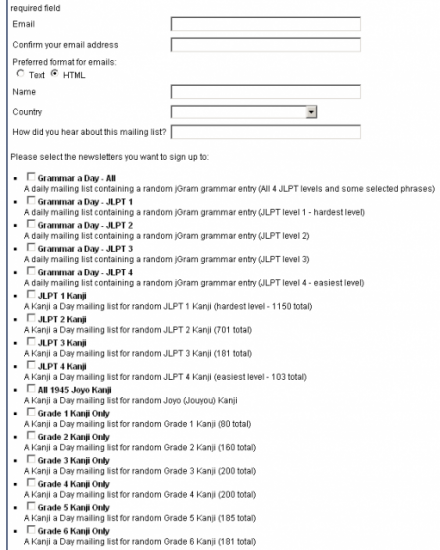 The mail you'll be sent looks like this.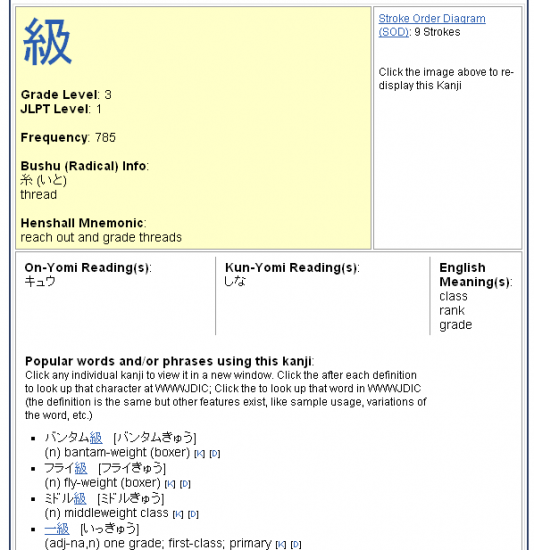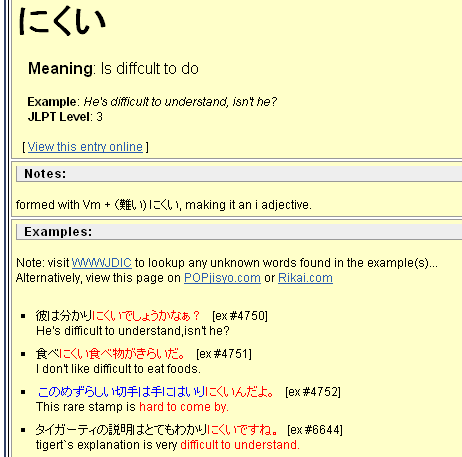 At Rikai.com (Introduction article) there are also "Email Lessons" for kanji and idioms.
All you have to do to start these lessons is register your email address with the site.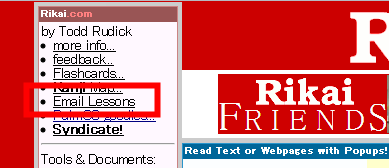 The lessons sent out come in different categories, "Today's Kanji", "Kanji Recall Quiz" and "Today's Phrase".

The kanji are linked to Rikai.com's Kanji Map (Introduction article).
If you're even just a little interested, why not sign up and give it a try?

Be careful not to choose too many services though, as you'll find yourself bogged down with too much new information each day. It's better just to start with one, then take it from there.